Let's see. I had a '78 Sapporo (dead 2.6L belt drive with rod broken. Replaced with a 318/904 auto). '79 Dodge Challenger with craptastic 1.6L that broke it's timing belt (but only the oil pump drive) that I managed to salvage and have fun with.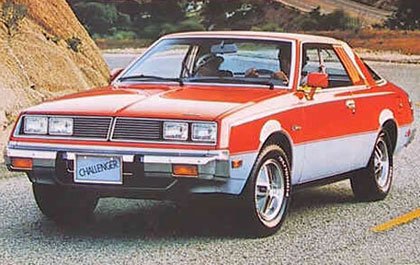 Then there was all the Dodge D50 trucks and Hyundai Stellars and Ponies (didn't have those in US. RWD like the old Colts) I put a 1.3L Pony motor in a D50 with 5 speed and got almost 35 mpg.
I had a Hyundai Excel that I shoehorned a 2.6L Starion turbo motor into that made the news (Remember Rodney King?) Last Mitsu I had was an '86 Montero Gen I (starter/flywheel problems killed it) or a Mighty Max (blown diesel). I forget now.