p0wn wrote:
Mud wrote:
And +1 mini horse.

whaaaa? Post some pics of the mini horse. What does he do? Just a pet like the dog or something? Does he know tricks? I love these mini animals.
This is an old pic, she is hard to get a picture of due to her being up my ass most of the time.
The only one I have left (Dakota) is on the right. The one on the left was Booger (32" blue roan stud) he passed away a couple years ago due to some medical problem that 2 vets couldn't figure out.
She is basically just a pet. I have a cart & harness and use to hook her up to it but haven't done it in quite awhile now. The only trick she knows is how to lick you to death (if that counts any
).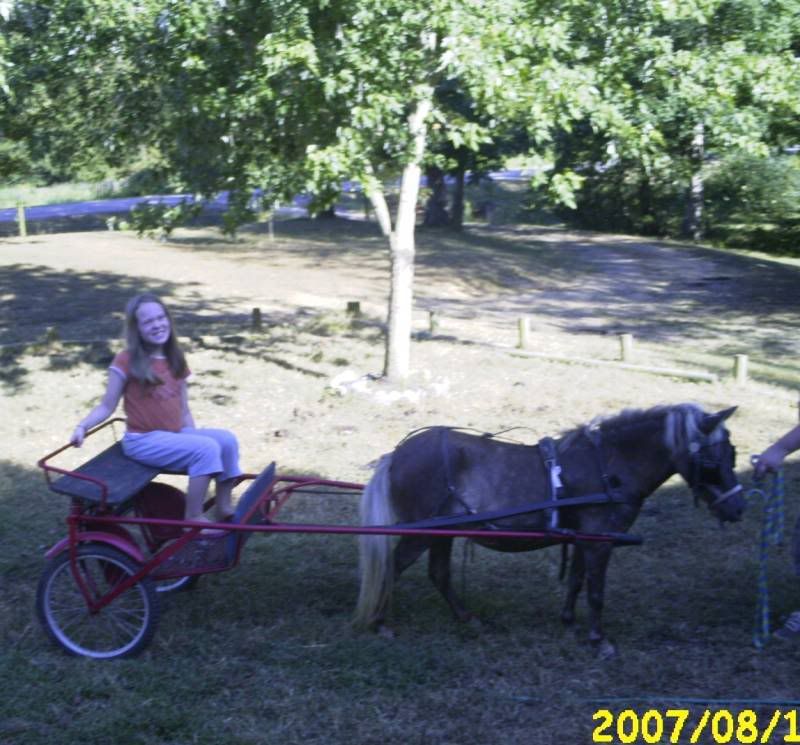 I seen you named one of your dogs "Buscemi", is he named after the actor Steve Buscemi by any chance?
That happened to be the first thing I thought of when I seen the name
he is such a good actor.
_________________
If it can happen, it will happen to me (I AM the bad luck magnet)
BS has the same mathematical properties as the number 1; that is, BS raised to any power is still BS.
"Why drag 2 helpless wheels along?" -1981 AMC Eagle commercial