Alright then... this was my Eagle when I trailered it home June 2011. Had no brakes, barely started, ran, or shifted, and had rust through the floors, seat mounts, and frame. These were the major issues among probably hundreds of other small problems. Not only was it a big project, but I had never even worked on a car by myself before and didn't know a thing about them other than reading on the internet/AMC Eagle Nest or watching how-to videos.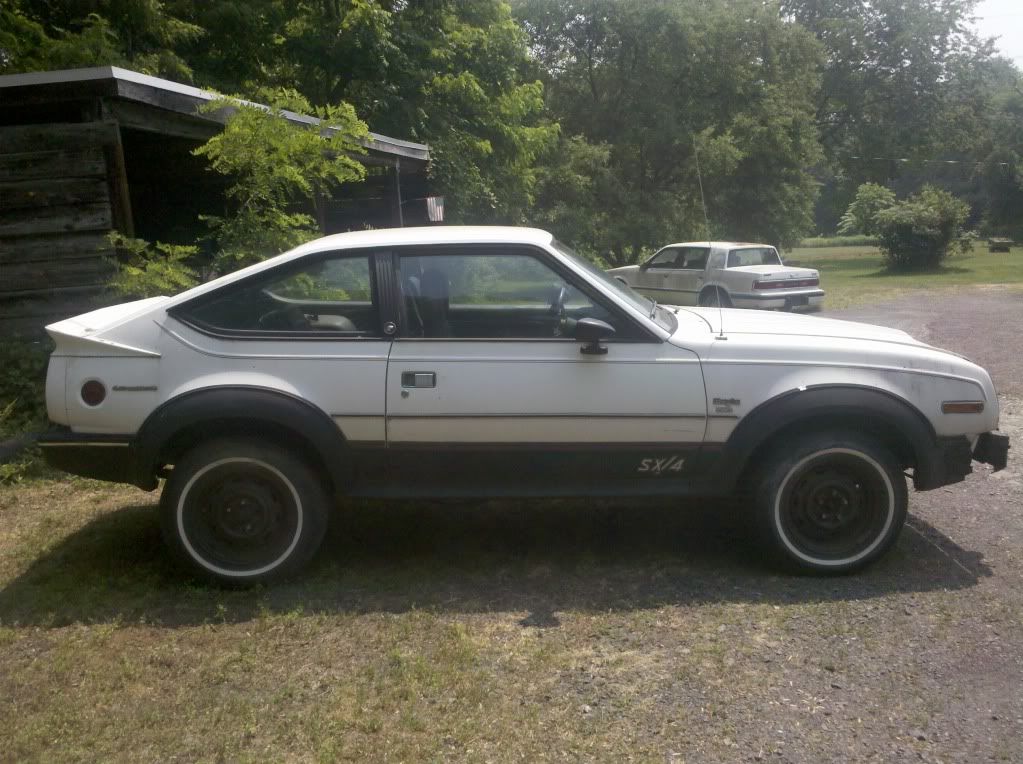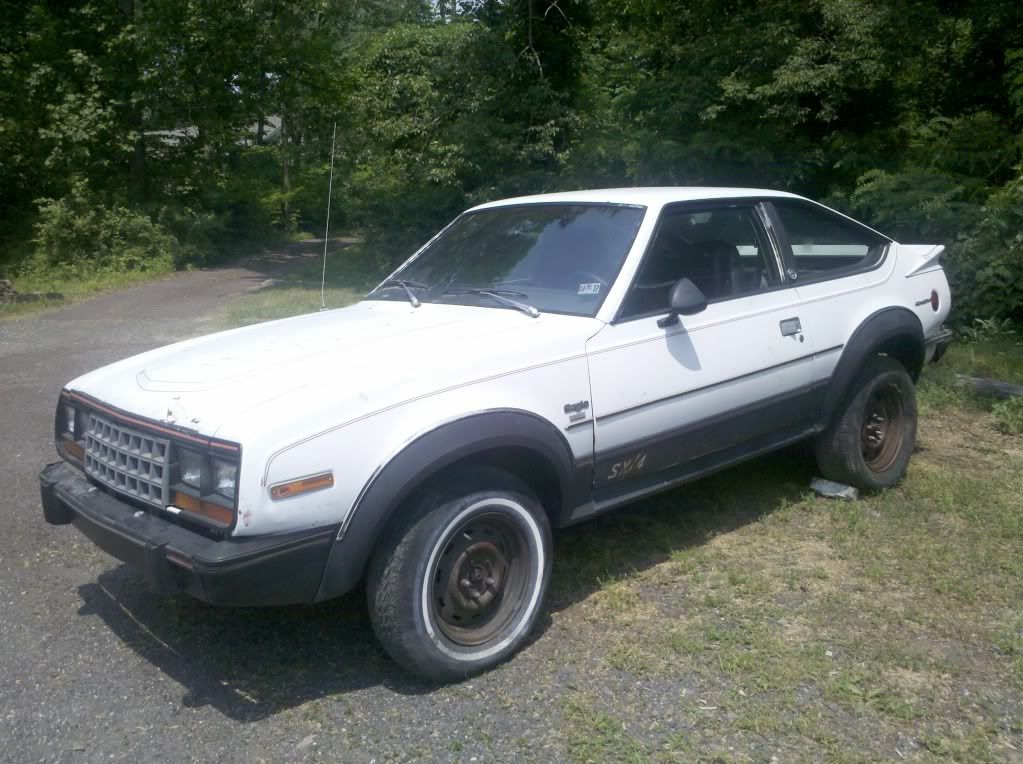 I quickly got to work, which was mainly done under this E-Z up tarp for 2 summers. No garage and only a growing selection of tools on a college budget. Most were acquired at auction lol.
Close call!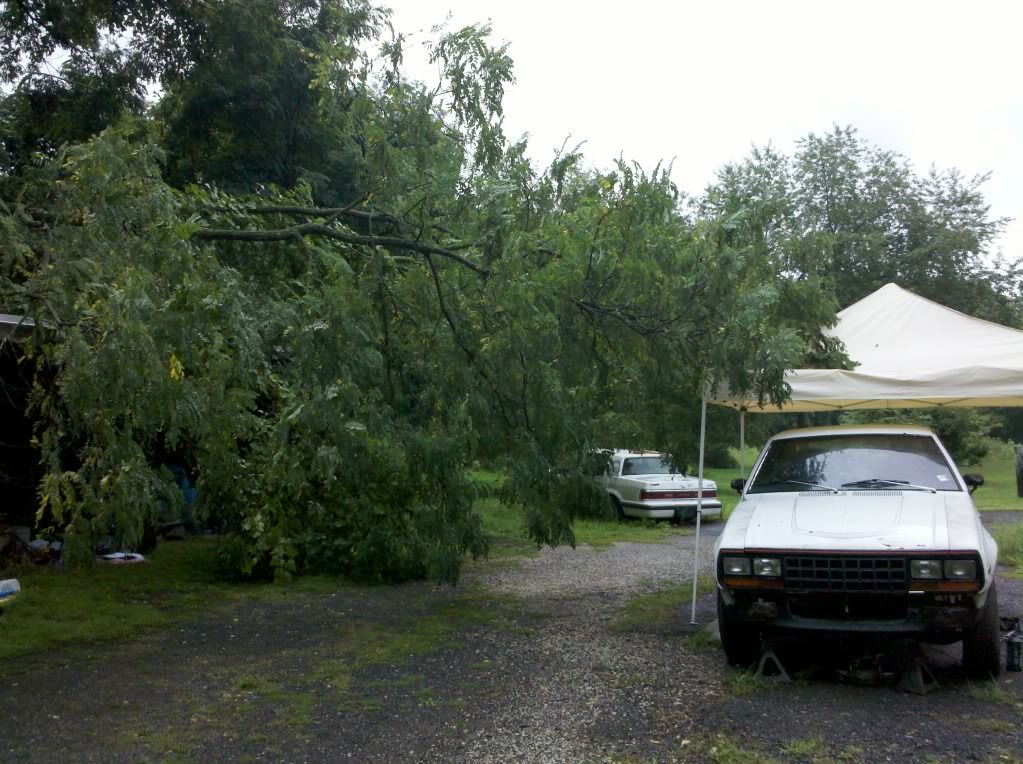 Here's some of the work I've done:
-Fabbed and welded/riveted floors, frame, and seat mounts
-Rust proofed entire inside floor, replaced carpet and lower seat tracks also
-Replaced every single item in the brake system except for the pedal and combination valve
-All new hard fuel lines and rubber hoses
-replaced tail light housings, hatch struts, door handle(s) and cleaned all latches
-Aluminum CJ radiator swap
-rebuilt Carter carb
-Motorcraft ignition upgrade
-Upper/Lower Ball joints, Tie rods, Sway bar links/bushings, coil springs, spring mounts, steering knuckles, shocks front and rear, leaf springs/bushings, strut rod bushings, and more...
-All new fluids, belts, bulbs, etc.
-Sub-$100 Rustoleum paint job with HVLP spray gun, bondo for small dents and a little bit of body welding/fab work
-new heater core and blower motor
-new exhaust from cat to magnaflow glasspack muffler, as well as welded a hole at front pipe.
-all new u-joints, painted and lubed driveshafts
-remote transmission filter, external cooler, new lines, kickdown linkage, internal filter, drain plug, and shift kit
-new starter, battery, cables, manual solenoid, alternator
-new painted wheels and General Grabber A/T2 Tires
-added an auxiliary port to the stock am/fm radio
-installed rear sway bar from an Eagle wagon
-cheap set of fog lights from auction
About 90-95% of the physical work was done myself, but Dave Spillane (captspillane) was a HUGE help with parts, resources, and knowledge after the first summer. All the forums were an excellent resource as well. I got her to pass PA inspection a year ago and just recently passed inspection for a second year on the road. Put around 10,000 miles on so far.
These are the best pictures I have of her now, before and after the painted trim was installed. Still many plans for when I go back home, including 4.0 head swap, GM TBI, 3.08 gears, and NP242.