Most of you know about my current DD. It's my little gas sipper. 1992 Ford Festiva. I'm averaging 37+ mpg...so it's saving a ton on gas. Thought I'd make a thread in here to show you guys what all I've done with it. I bought it for $700 bucks in STL and drove it home. The brakes where pretty bad, there was a crack in the windshield and the horn didn't work.
Day I bought it.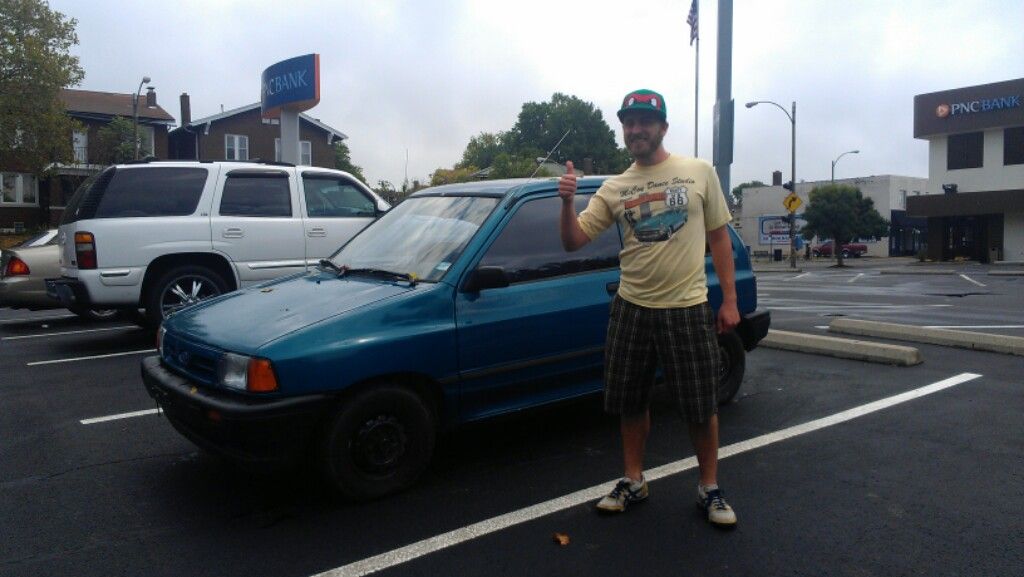 And a better picture when I got it back to Rolla.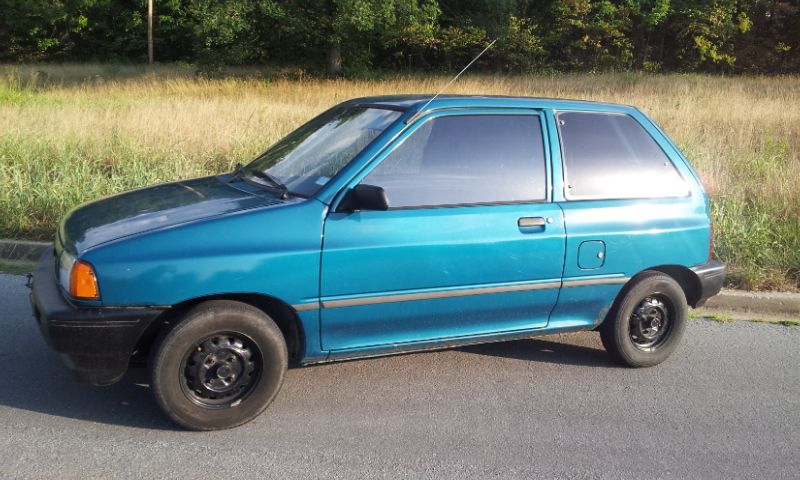 Bought these Wolo Max Sound horns for 20 bucks shipped to me. The stock horn location was in a really hard to get to place behind the front bumper so I just bolted these in behind the passenger fender.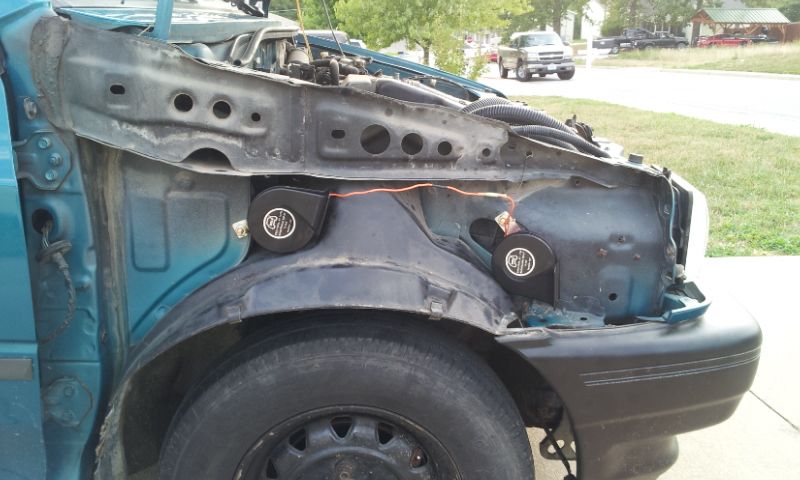 A buddy of mine usually helps me with mechanical work...plus he has more tools than me. This is him working on my brakes.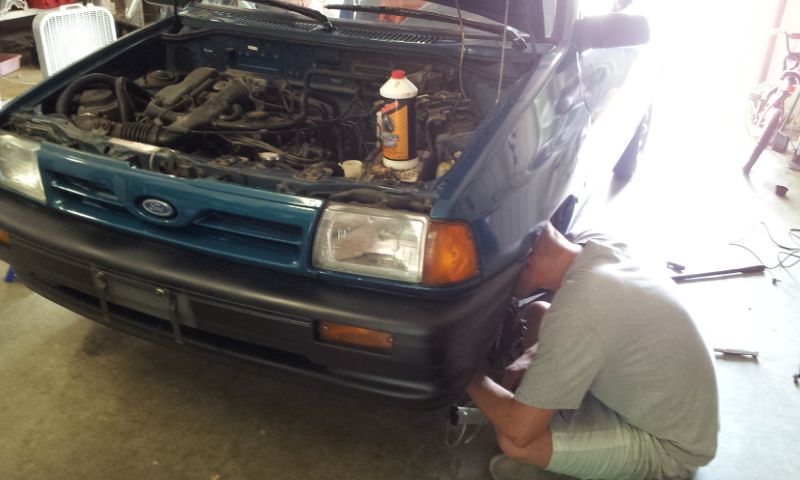 And here is the new Brake Booster and Master Cylinder installed.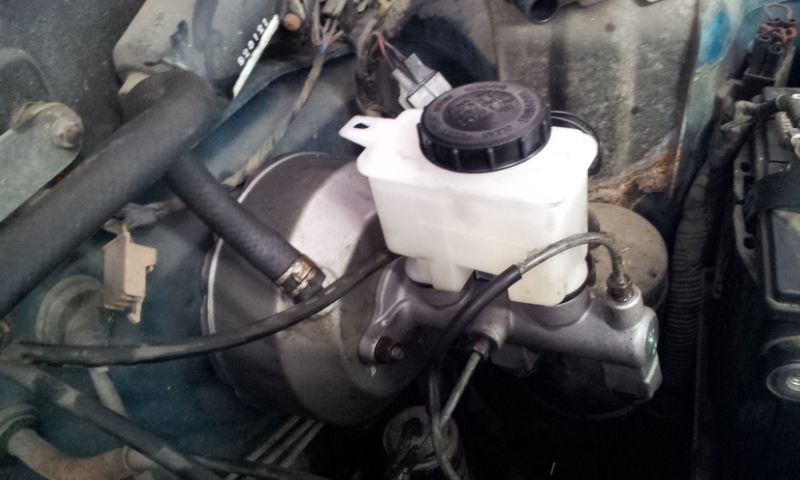 Bought a Thule Fit Kit for it so I could put a bike rack on it!
Installed a new headunit and speakers on all 4 corners.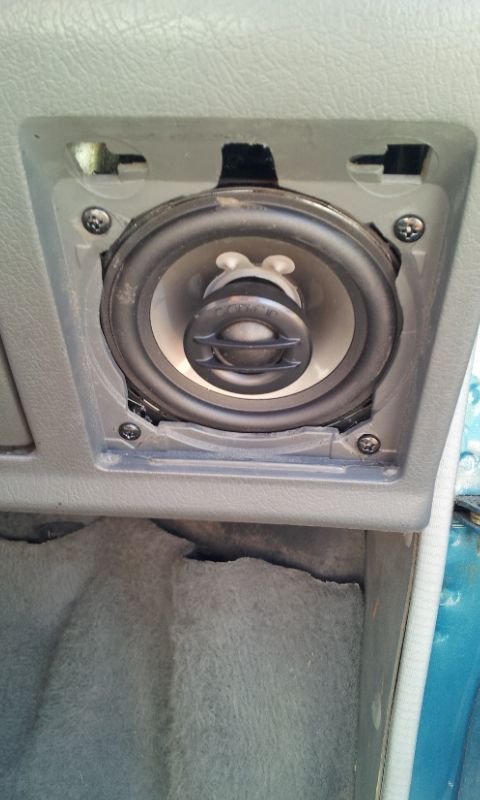 Escort Dome Light install. Now I have map lights too!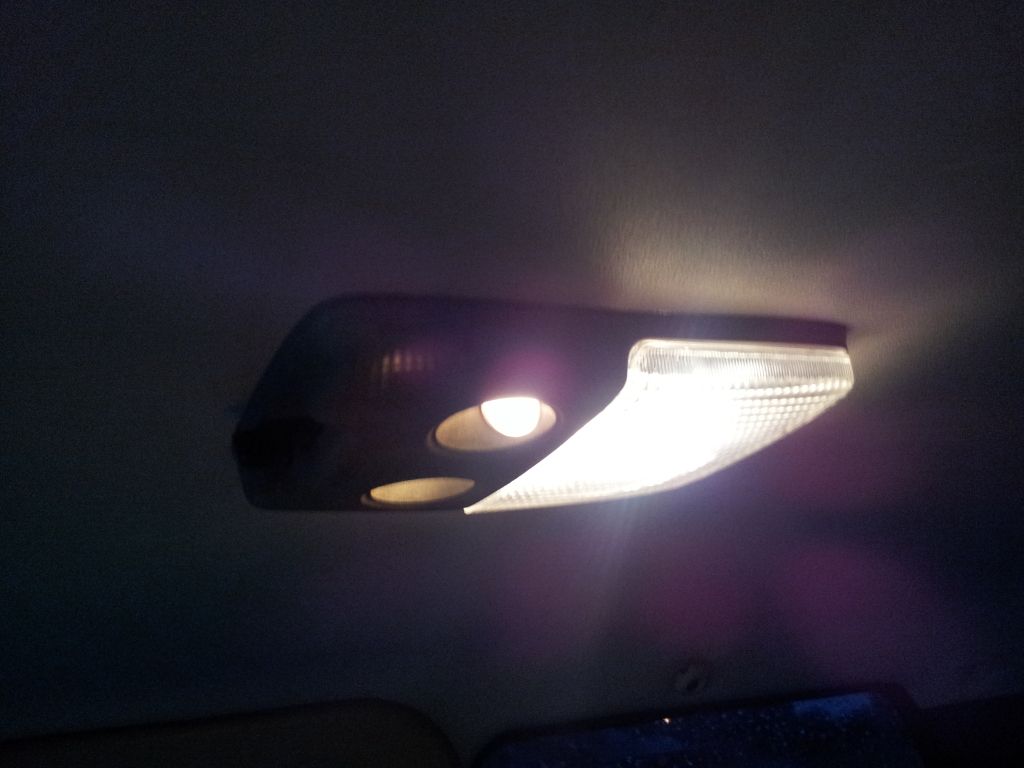 Gotta show off the GF!
I went garage saling with her and then we hit the JYs!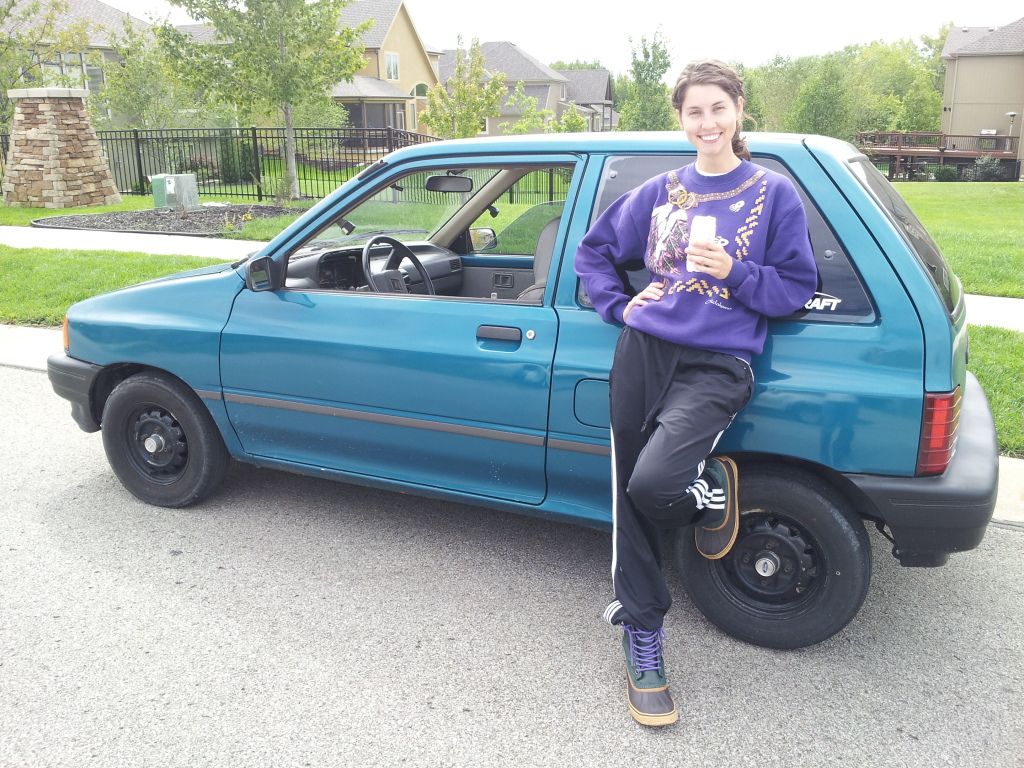 Got a bunch of stuff that day at the JY. Best grab was the new hatch with defrost and wiper!
New hatch installed and spoiler added.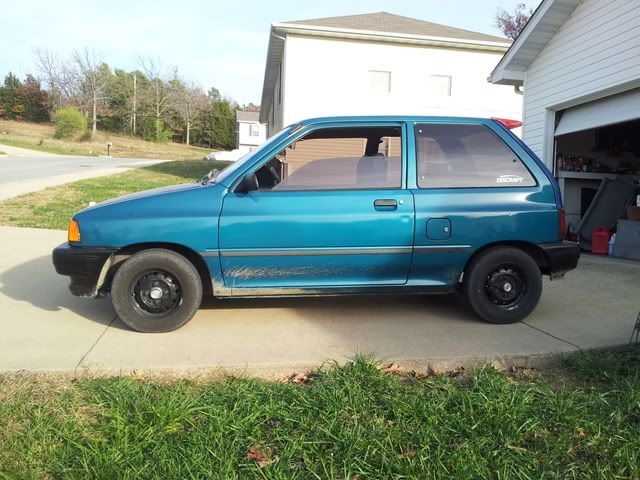 Installed some nicer seats from a pre-90 Festiva. The LX seats come with removable headrests.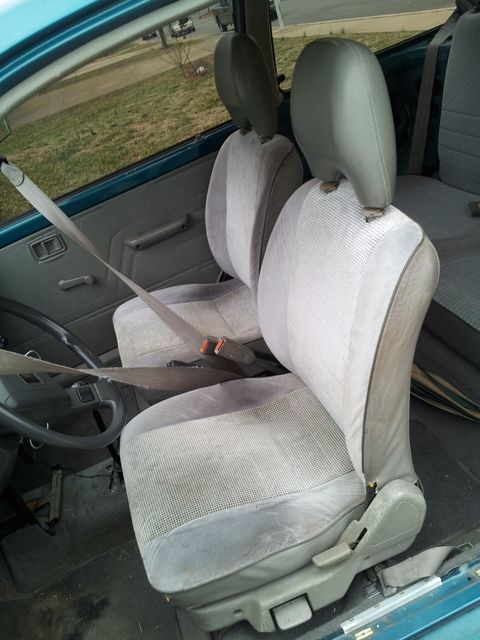 Bought a cargo light for the rear...got a latch with a switch wire so that it comes on and off with the opening and closing of the hatch.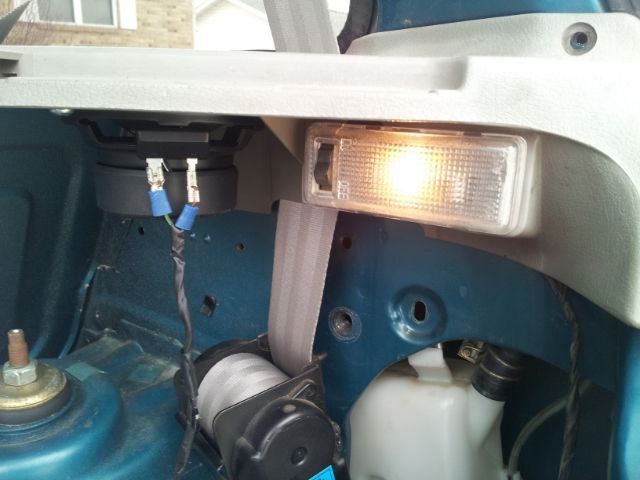 Installed a civic short throw shifter and a cool anodized purple shift knob!
Got rid of the stupid automatic belts and installed manual belts from a pre-90 Festiva.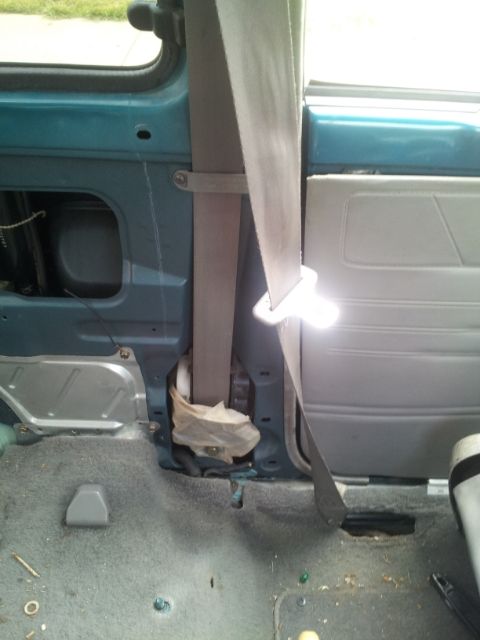 Had some stock alloy wheels powder coated. I think they turned out pretty good.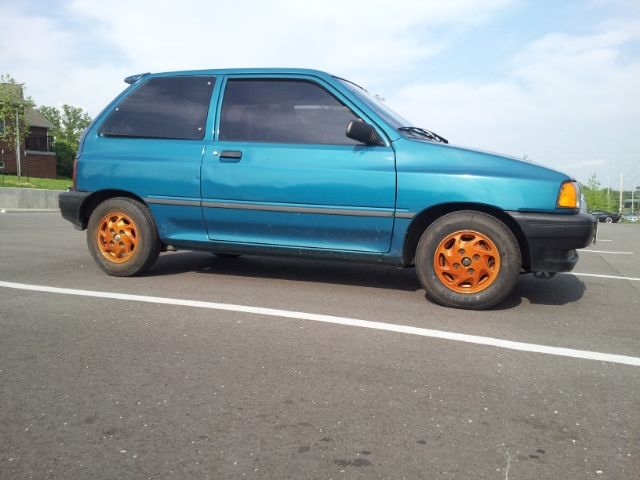 This weekend I was busy!! Sunroof install, extensive carpet vacuuming and put some nicer trim pieces in the rear...hopefully eventually they'll all be painted black. Also installed new door cards and black handles/window cranks from a Mazda Protege from the same era.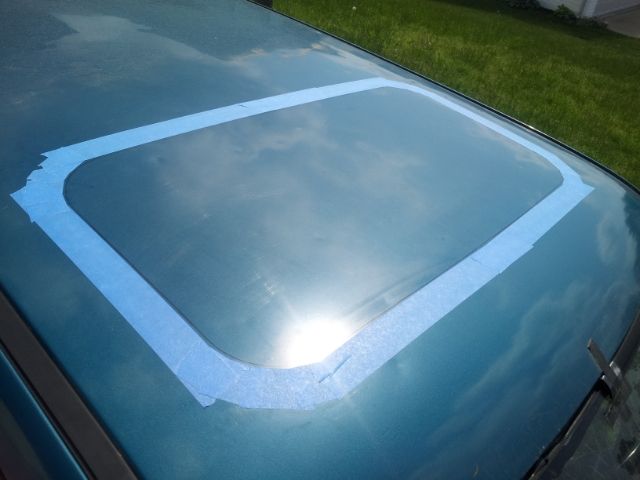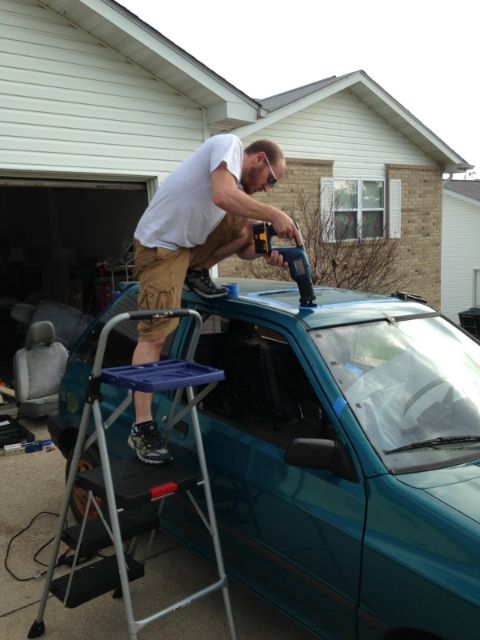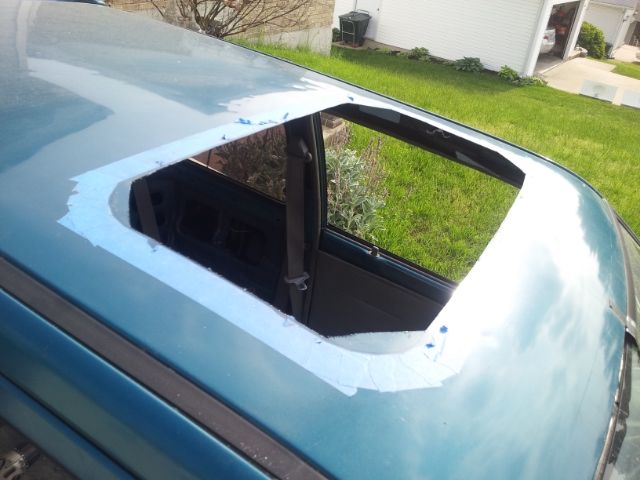 I made all straight cuts with the reciprocating saw and then I did the curves with a Dremel. I didn't wanna cut it too big so I had to do quick a bit of finishing touches with an angle grinder.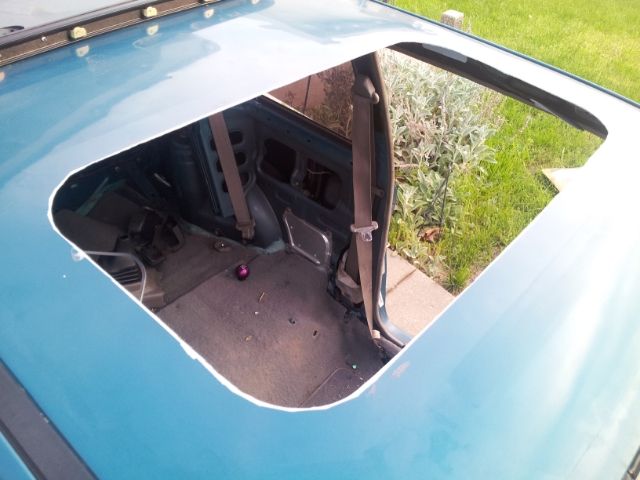 I still have some silicone to clean up, but it went in good. Had it washed yesterday and it passed the leak test...also poured down rain last night and again no water when I drove to work this morning!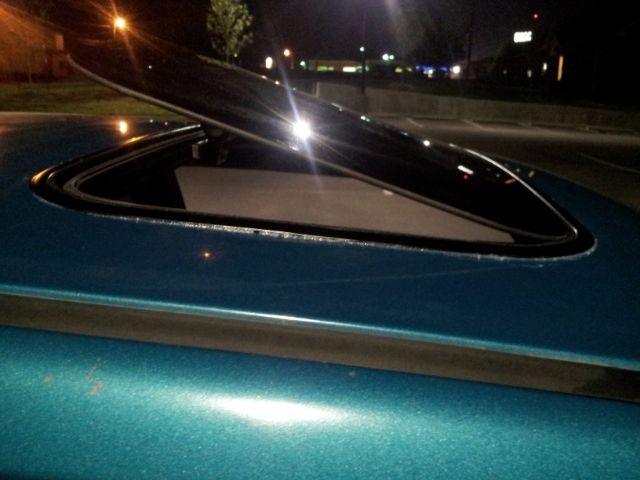 I like the look!