You are right, it was wood grain. Probably why I did not grab it. Fenders fit all '81 and newer Eagles. (One is on my SX/4)

Hood is on mine too:
along with the grille and headlight buckets, surrounds, etc.

All two door small Concords/Hornets/Gremlins/Spirits/SX/4's and Kammbacks used the same door. There were some interior differences, the exteriors were the same.
All the glass was toast before we got there.
Front shot of the Kammback after we were done.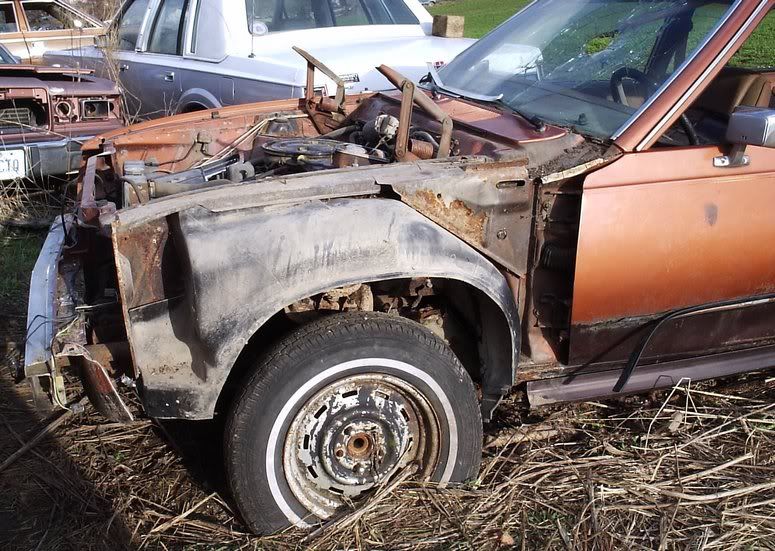 We did pull some trim items off of it. Not too much of that was salvageable.