Today I installed a TCI deep transmission pan.
They don't come cheap, but you really get something!
Just search the www for transmission pan TF904 and you will find them.
I bought mine on the Evil bay, but here is an example too:
http://www.indy-autoparts.com/store/pro ... =TCI127900
It holds two exta quarts, gives better cooling and most of all it is rigid and has a machined sealing surface.
I put the Eagle on bricks to get 3" more working space.
I installed the new filter and spacer with gasket that comes with the pan.
Here with the new pan installed, I was worried about the space to get the new pan in between the exhaust and the transmission cross beam, I needed to shoehorn it in with a small crow bar, using the flexibilty of the exhaust pipe.
I was also worried about reaching the bolts between the exhaust and the pan. The bolts are 1/4" hex, so I used my 6mm Allen key, which is a bit smaller, so I could keep it at an angle.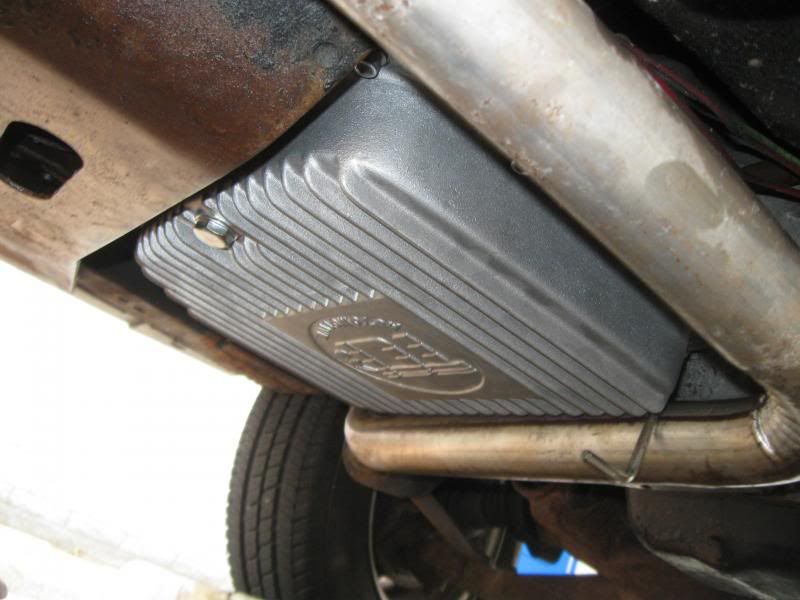 Yes, I removed the Allen key after the picture was taken
No leaks so far, but I will report how it is doing over time.