Well I have myself a new project. I just decided I'm calling it Penny...cause it's kind of a penny color! It's a pretty nice start...not a show piece like my old wagon so I'm excited to get it going and just have some fun with it. I'm keeping my Festiva as a DD, but will probably drive this around most weekend and hit up some shows in the summer...if it all works out!
It's a 1983 AMC Eagle SX/4 Sport
5 speed
Sunroof
Rear Window Louvres
Center Gauges Console
Black Interior
Fog Lights
I bought it not running, but hopefully it doesn't take too much to get it flying again. I did try starting it this weekend, but was not having any luck. I got a new battery and spark plugs.
Here are the initial pictures.
Proud owner with his keys to his new toy!
Yes, the aviators are crooked, but I found them in the car and I had to wear them!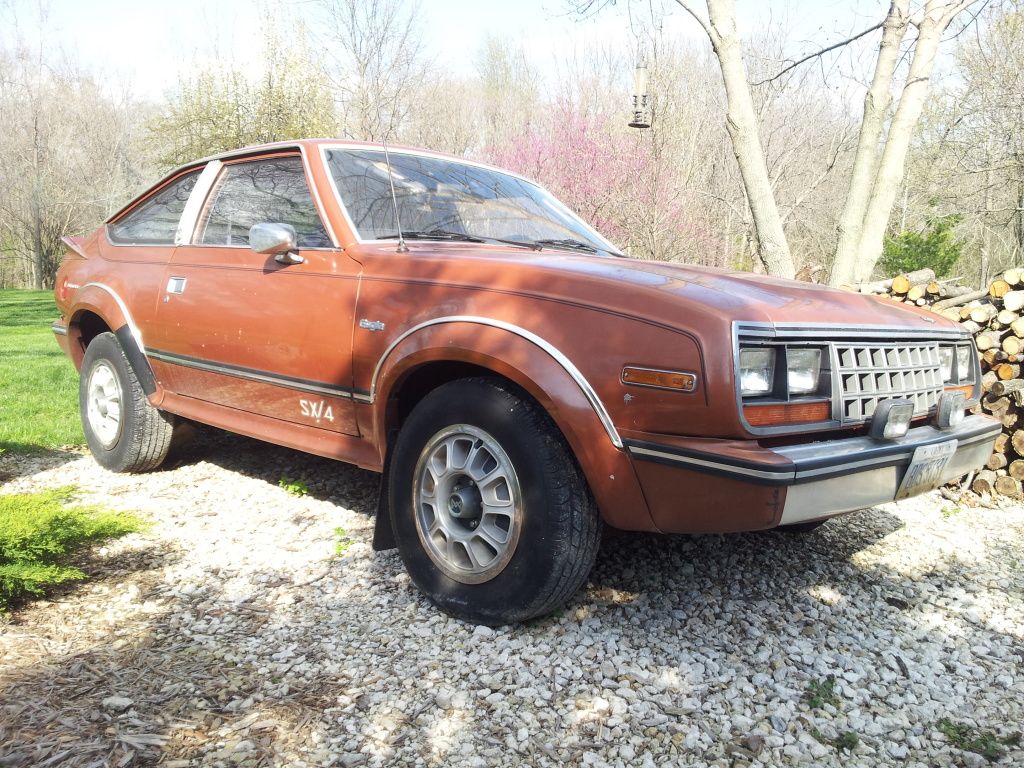 Yes, one of the tires wasn't holding air so the spare is mounted currently. I do have the wheel and tire.
Foglights! Only one of them came on and both are a bit rusty.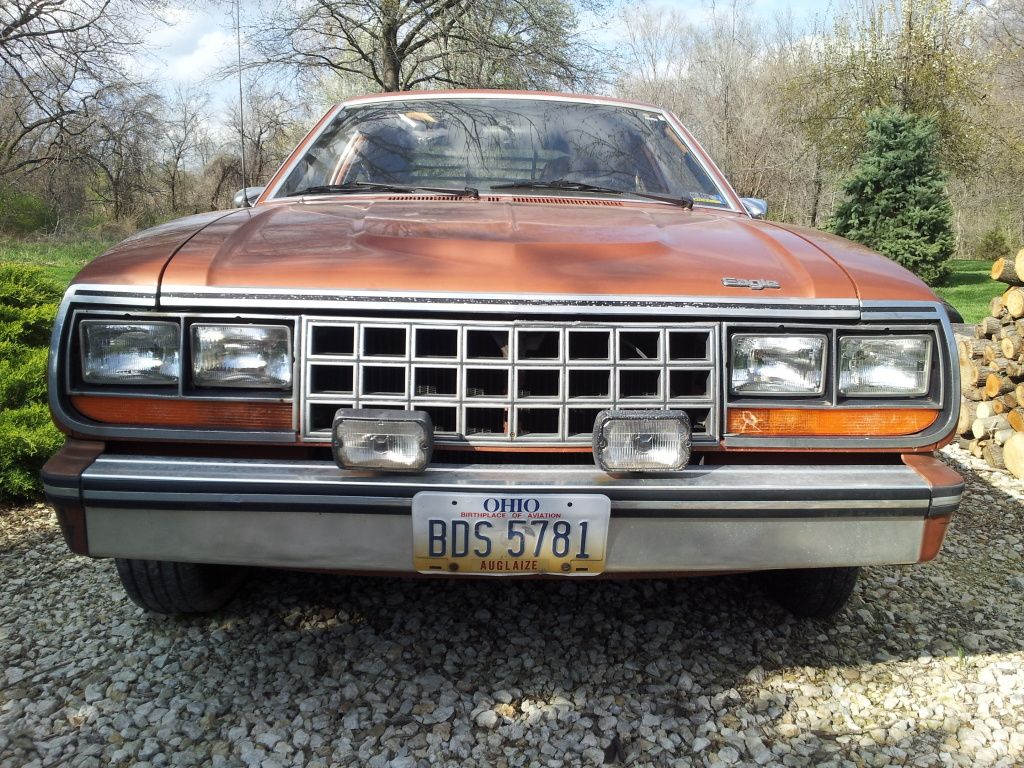 Louvres!
Little rust showing here. Surface only.
Both turn signals are cracking.
Passenger door has a small dent just about the SX/4 decal...well above the molding just above the SX/4 decal.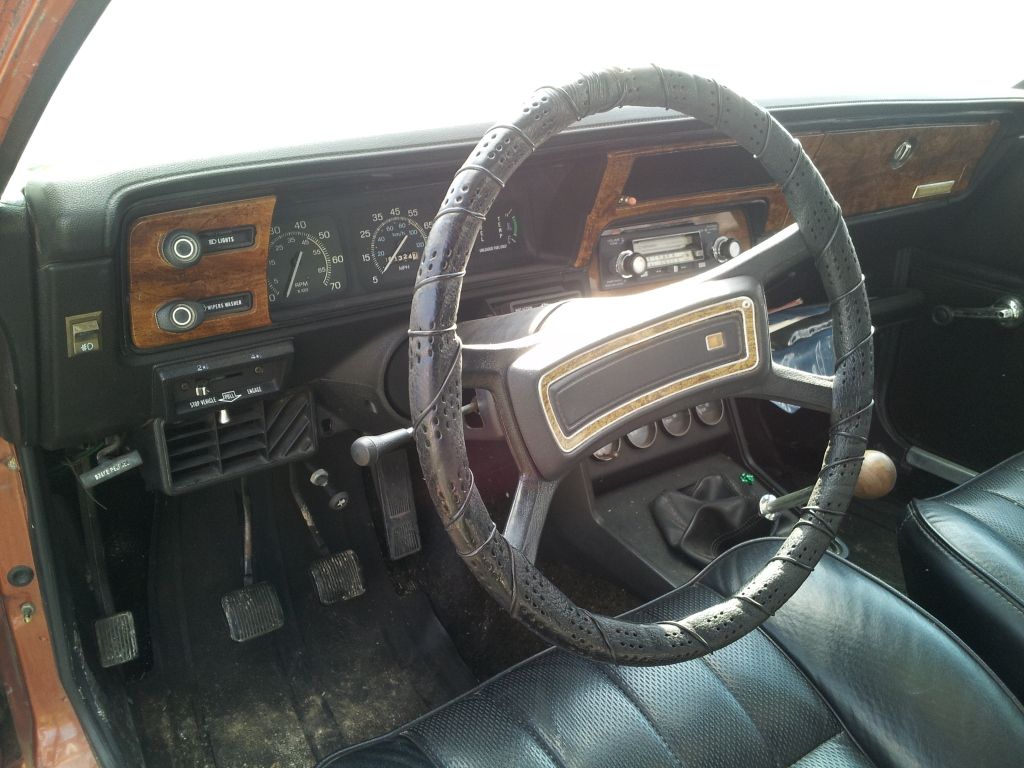 When the key was in the on position the clock didn't appear to be working so I'm not sure if it's all working properly
Anyone seen one of these things before?
Drivers seat does have a small rip in it.
Mirror is missing the adjuster thing...not sure if it's just fallen back into the door or what. And the trim around the handle has a crack in it.
Sunroof!!
Both visors are torn up and the mounts are cracked. I think I have one replacement in black already.