For those that haven't seen this build before, the idea is KISS, keep it simple stupid. I said to hell with the 97's progressively failing/deteriorating efi, the 88 was a renix, I didn't didn't take it apart, I don't have all the pieces, there was no way in hell I was even going to attempt to use it. So what option is left, enter carbureter.
I dabbled with different options for it, but in the end, I decided to use a Quadrajet
. Don't laugh yet.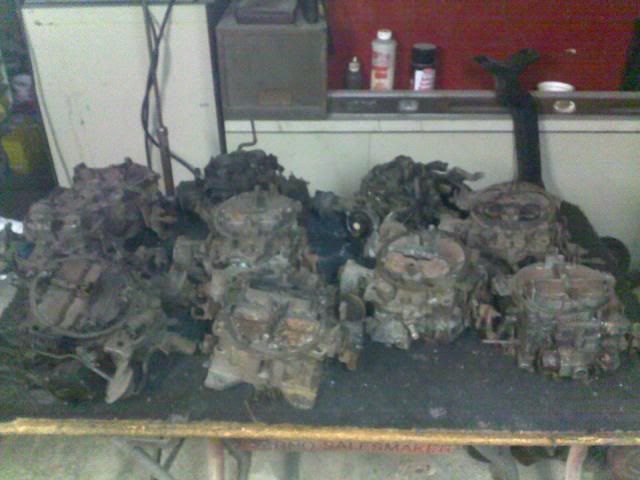 Ok go ahead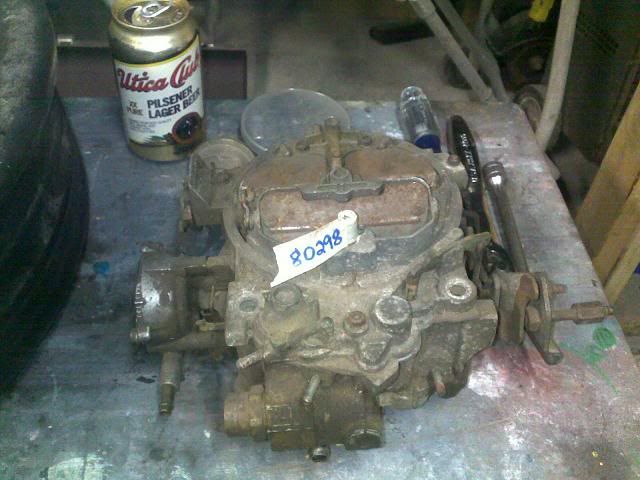 It was pretty shitty, but I was able to make one out of that mess of carbs pictured above, haha.
Now what to do for an intake
I had to get the wallet out,went with an offy dual plane water heated type.
ooooooooo pretty, first thing I did when I got home was take a grinder to it to make room for the 4.0's dowel pins. Then, just like that, I face planted into a wall. Went to bolt the manifold on the spare test head (test fit with exhaust manifold), they didn't jive.
I can't remeber my slew of profanities, but, I'm sure everyone around learned a few new words. Basically the rear most primary tube ran directly in path othe the intakes huge runner. Of course me being pissed off, I neglected to take a good picture. I came up with a simple solution though, have a few beers, couple smokes (shitty habit I know), break out the sawzall, torch, and welder, problem solved.
"this is where I remembered to start taking pictures again
"
Cut the #6 primary tube, had to bend it downward to clear the intake runner. As shown below (where the torch came in).
Then piece back to gether and weld up.
eh, it works
.
Installed: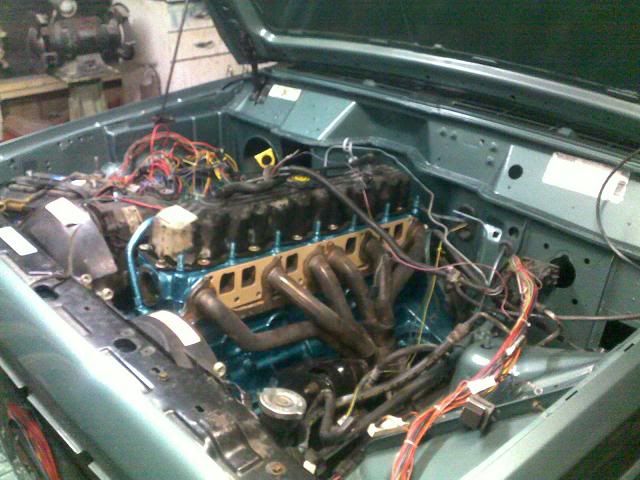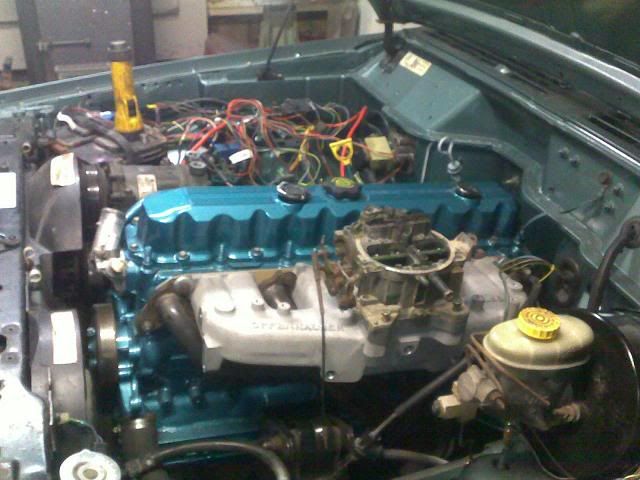 Moving on:
Being that I used a 258 intake, and a late 4.0 pulley setup, the powersteering pump had nothing to bolt to. Out came the grinder, some scap metal and the welder, in went an adapter bracket to tie them together.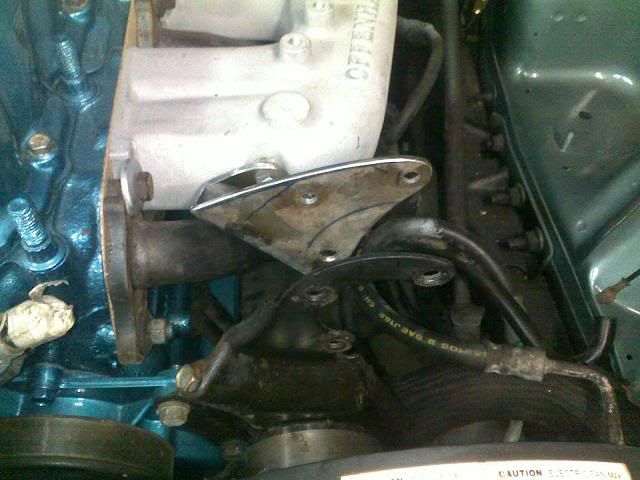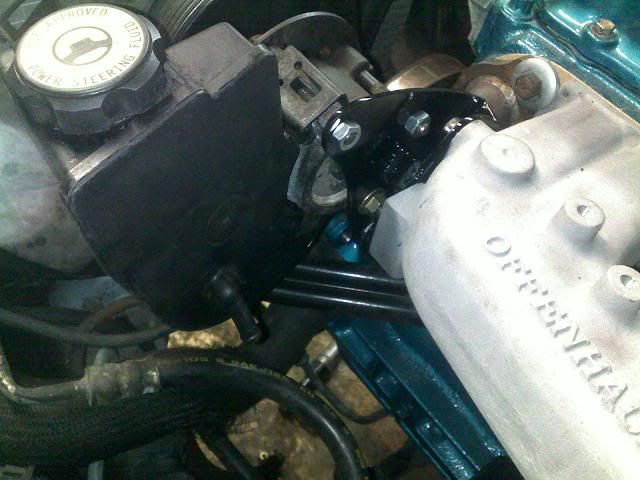 Whipped up a throttle cable/trans cable, fuel pressure regulator bracket. So here's the point where the 4.0 finally came to life, with a carburetor
.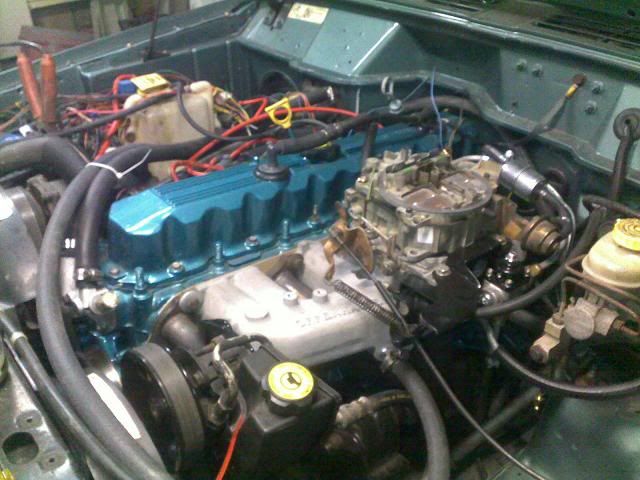 _________________
p0wn wrote:
rofl beej ahhahahaha that's a reference to a blowjob right??? WE got a blow job for our 100th member... it's the good life.