You've seen the finished product, many saw its rebuild, but for those that missed it on the old forum, here's what it was when I obtained it. I say obtained because it was given to me by a friend. The jeep was scheduled for the scrapyard, literally, was in the process of being filled with scrap metal when my friend called me up, to see if I wanted anything from it before it went. Short bit later it was in my driveway awaiting a rebuild.
Chapter I, the arrival/evaluation:
July 2, 2011, my ole rusty 97ish cherokee dragged home its replacement.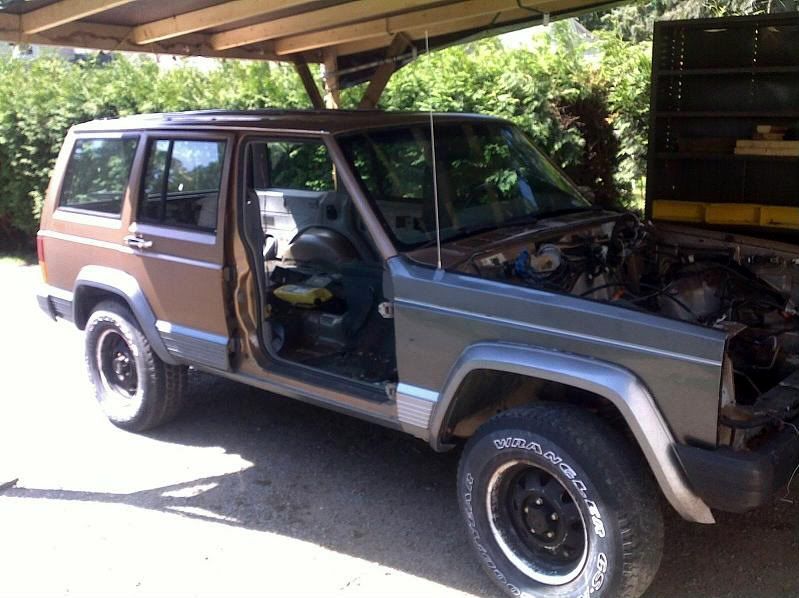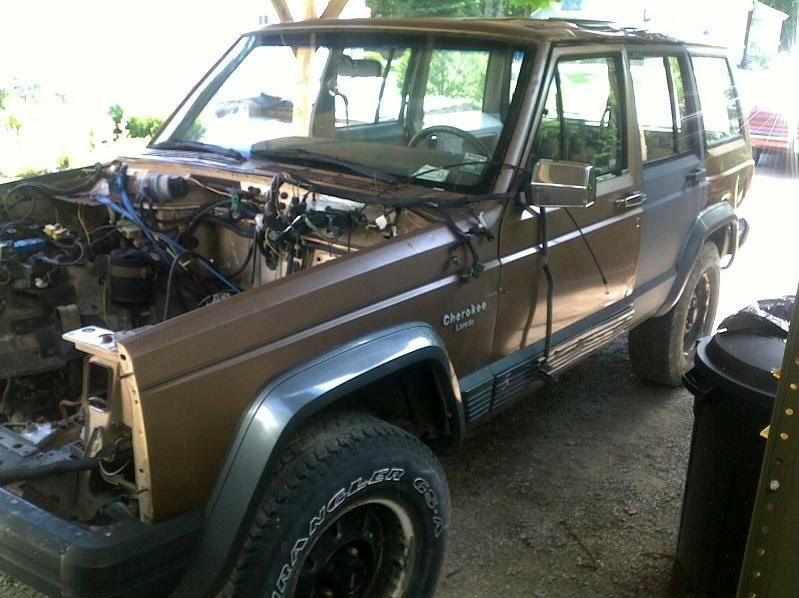 Even though the jeep is an 88, is was built mid year 87, so technically it's still an amc chero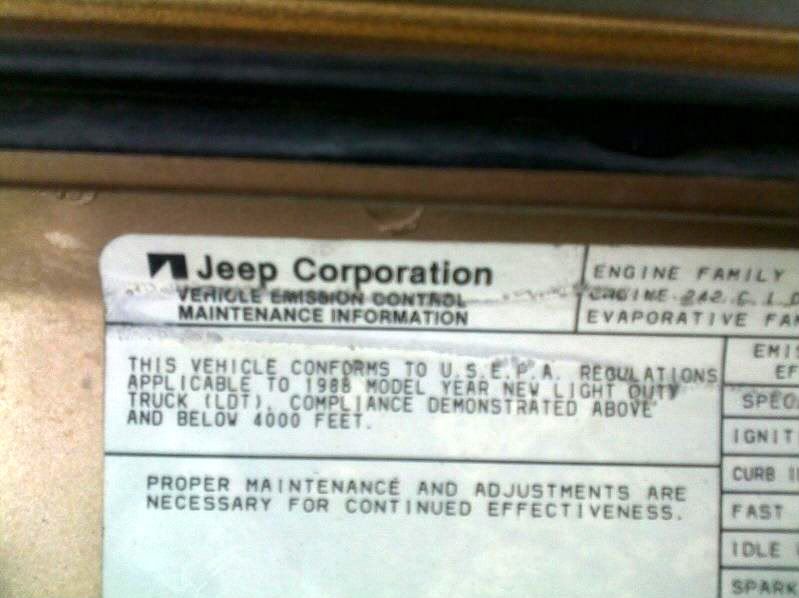 Was flopped at one point, kinda straightened out, but doors wouldn't exactly close on the driver side, engine was pulled for a clean up, and my buddy lost interest in it, parted much of it out, and that's what was left, lol.
This was a quicky it took roughly 5 months to bring it back to daily driver status. Started with gutting everything out of the interior, it was rodent infested, so everything came out to be either cleaned or thrown out.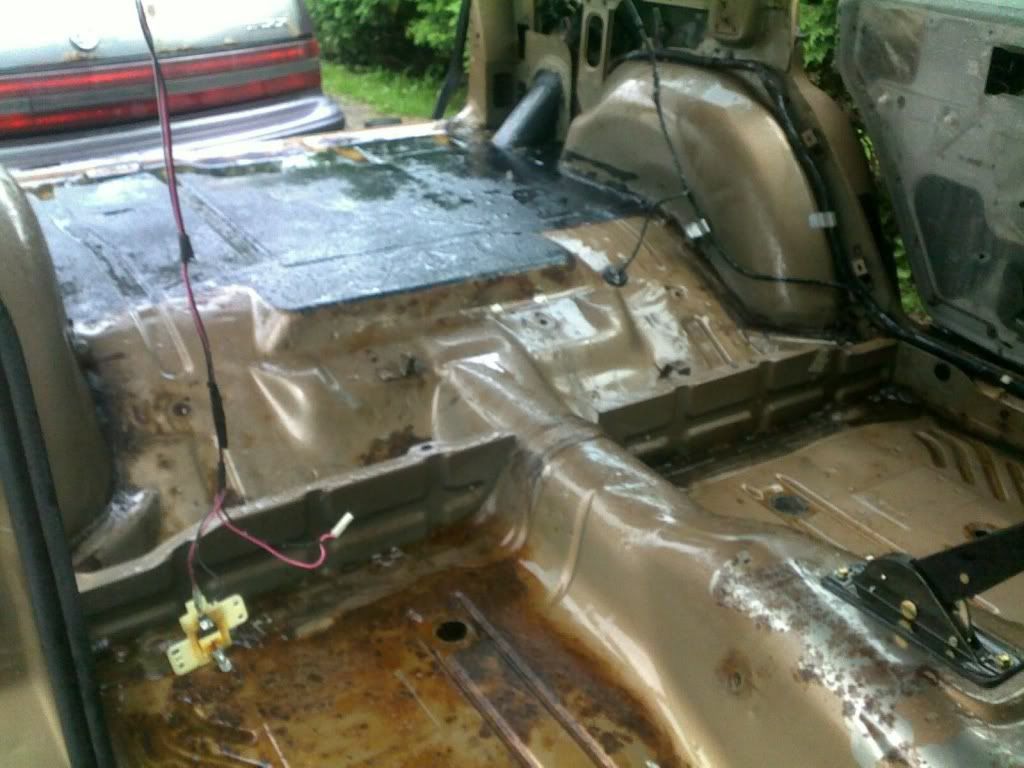 Needed a little patch work in the floor.
Underhood mess had to go, I didn't take it apart so I had no clue what anything was
: .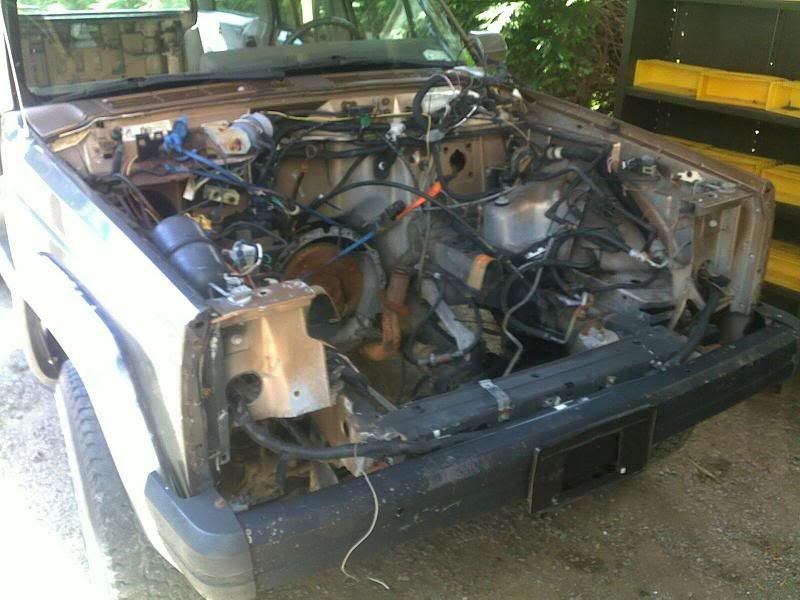 Now the real work could begin, time to straighten, strip, paint, rewire, install engine, axles, suspension, recovery points, and interior before winter.
_________________
p0wn wrote:
rofl beej ahhahahaha that's a reference to a blowjob right??? WE got a blow job for our 100th member... it's the good life.