My first one. The Mighty Elmo '83 Cherokee (last full size Cherokee) 4.2L/999/NP208
'73 J4000 aka "White Spot" (Canadians will get that joke) 304/TH400/QT with part time and O/D 3.73 ratio D44/D60 with 33" tires. True workhorse. Sadly rolled on my driveway avoiding a black horse at night... pitch black, no stars on a switchback downhill on gravel.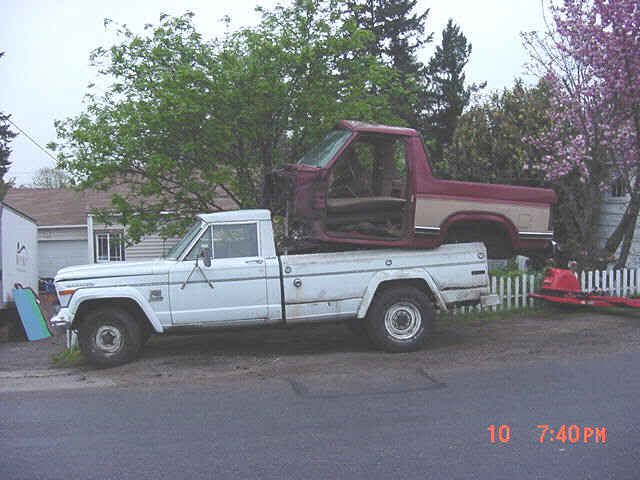 '83 long box J10 I parted (my son got most of the body) Was 4.2L/T5 (destructed driving home)/NP208
'77 J20 shortbox I parted. Was a 360/4speed. 6 mpg killed it for me and rusty frame did the rest.
Still have:
'84 J10 aka Black Jack with 4.6L stroker/AW4/NV241 RokLok case and D60 rear Ford HD44 front. 40" tires awaiting install later this summer. Soon to be running after a 10 year hiatus. On LPG.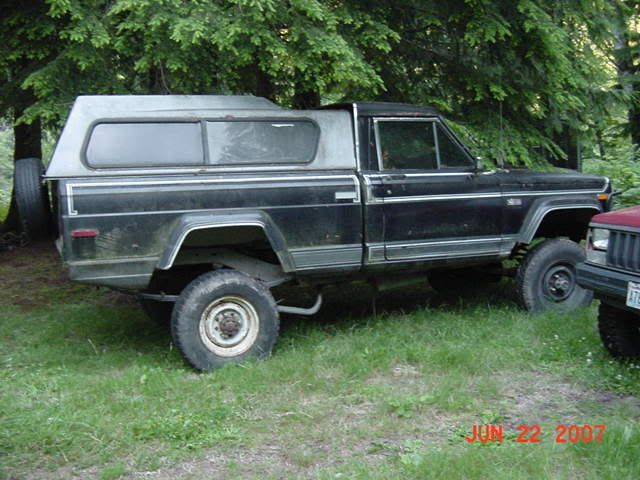 '83 Honcho. No name yet, but the 360/T18A?NP208 are coming out to put my 304/AW4/whatever I have handy for a tcase (I have Dodge NP208, NP129 Eagle and maybe others I could ut in to make it drivable in the next week or so.