Here's my '87 Comanche shortbox Sport truck (stripes are gone now) currently for sale $3500
4.0L AW4/NP242 with 33" tires.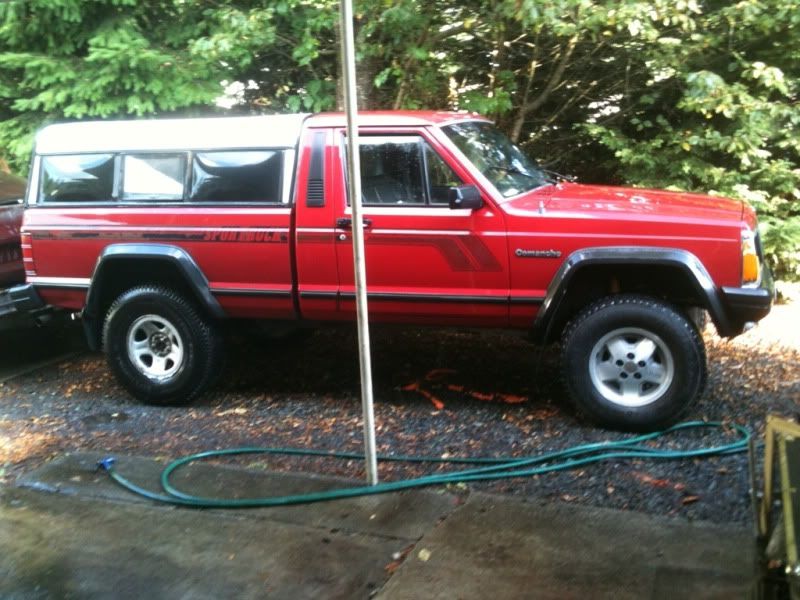 My '84 J10 (lift not finished yet) Stroker 6 AW4/NV241 rock lok (4:1 low range from a Rubicon) Dana 60/44 with 4.10s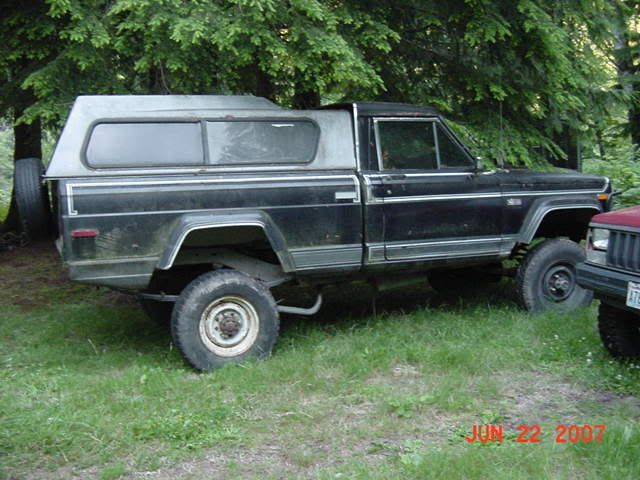 My '83 J10 Honcho project. Can't find rear fenders so I'm going to build some.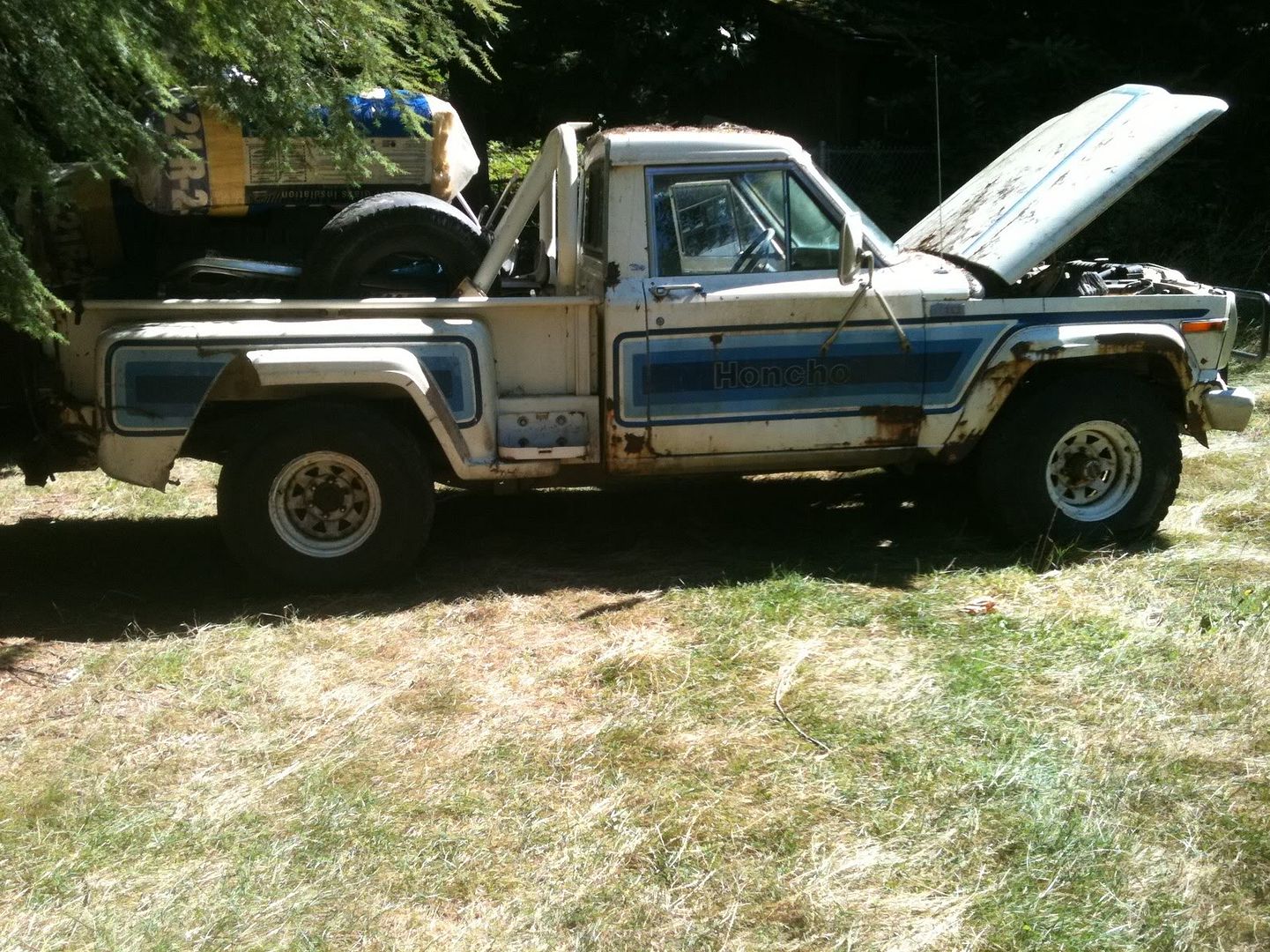 The other Comanche I was going to make into an extended cab. Selling it as a project (not currently running)