Had a similar post on the nest, but that may be gone (hope not). Anyway, my name is Joseph and this is my 1986 AMC Eagle Limited Wagon. The pictures are below. When I turned 16 and got my learners permit, I started my search for what would be my first car. After driving up to my cousins wedding in a 1957 Chevrolet 210 sedan that has been in my family since new and seeing how other drivers appreciated our car and even treated us better than other drivers, I knew that I wanted something that had some age to it. How I came to be interested in the AMC Eagle I honestly am not quite sure, but that along with a Dodge Dart, Pontiac Firebird, and other kinds of classics I considered getting. I inquired about a variety of cars and looked at some, but no matter what I looked at, I always was drawn to the AMC Eagle. I guess because it was old enough to be considered classic but wasn't too old that it might not hold up, it had styling that would stand out from modern cars, and because it is such a unique car from a unique company was the reason I was set on this car.
After two years of searching an looking at two Eagles and inquiring about more, I found this on the c-list in my home state of NJ. me and my dad looked at it once and went there a second time to look at it again and we got it for $1300. As with all the other Eagles I saw this one needed work.
The headlights were not working properly.
The headliner was sagging.
It loved to stall out after five seconds of running unless it got gas.
The catalytic converter was missing.
It needed brake work BADLY. Found this out driving it back home the 90 mile trip back
Fast forward 1 year, five months, and 21 days later, we finally got it in roadworthy condition. Aside from the brake booster, it's got a whole new braking system. All headlights were replaced. A new catalytic converter was installed as well as the pipe from that to the muffler. It's got the motorcraft 2150 carburetor. The egg crate grill was replaced with one from a 1982 AMC Spirit GT. The day I got it registered I took it to a local show. It was blind luck I got a spot in what I call the 'boondocks section' and it would up winning a best in show. That trophy to me makes the long trek to get it partially done worth it and for me to continue fixing her up.
Options include the honey leather seating in near perfect condition, sport steering wheel, fog lights, AM/FM electronically tuned cassette with DNR, gauge package with working tach, 87k miles, spoke hubcaps, AC, and the shift on the fly 4WD system.
Here of some photos I took the day after I bought the car.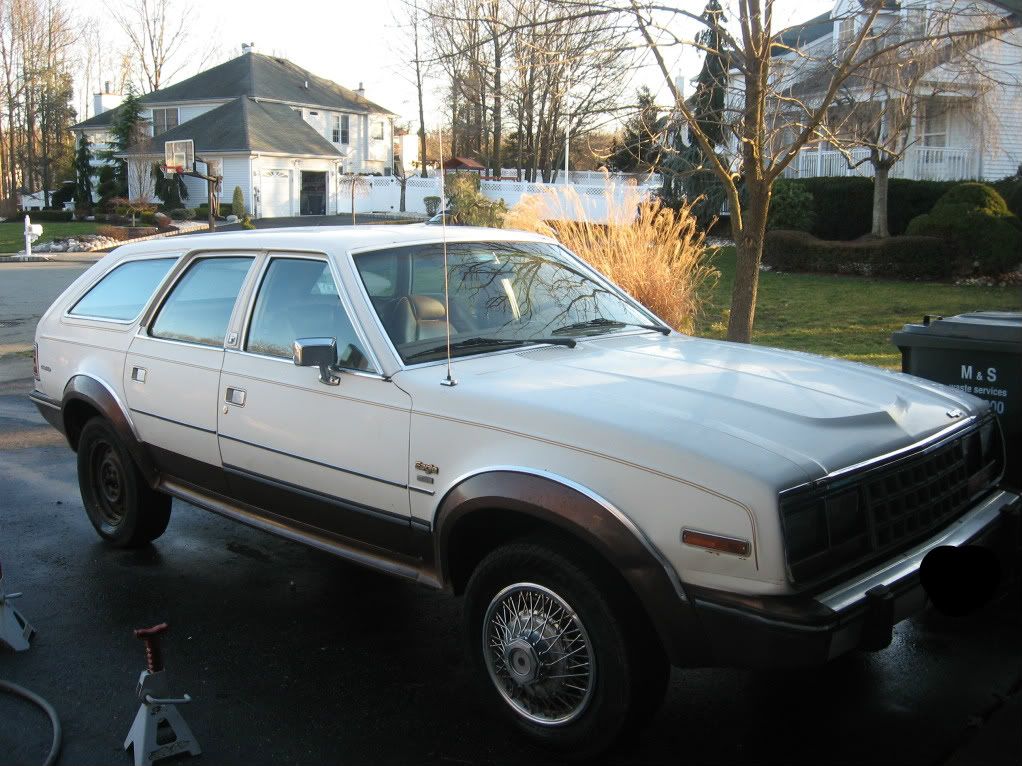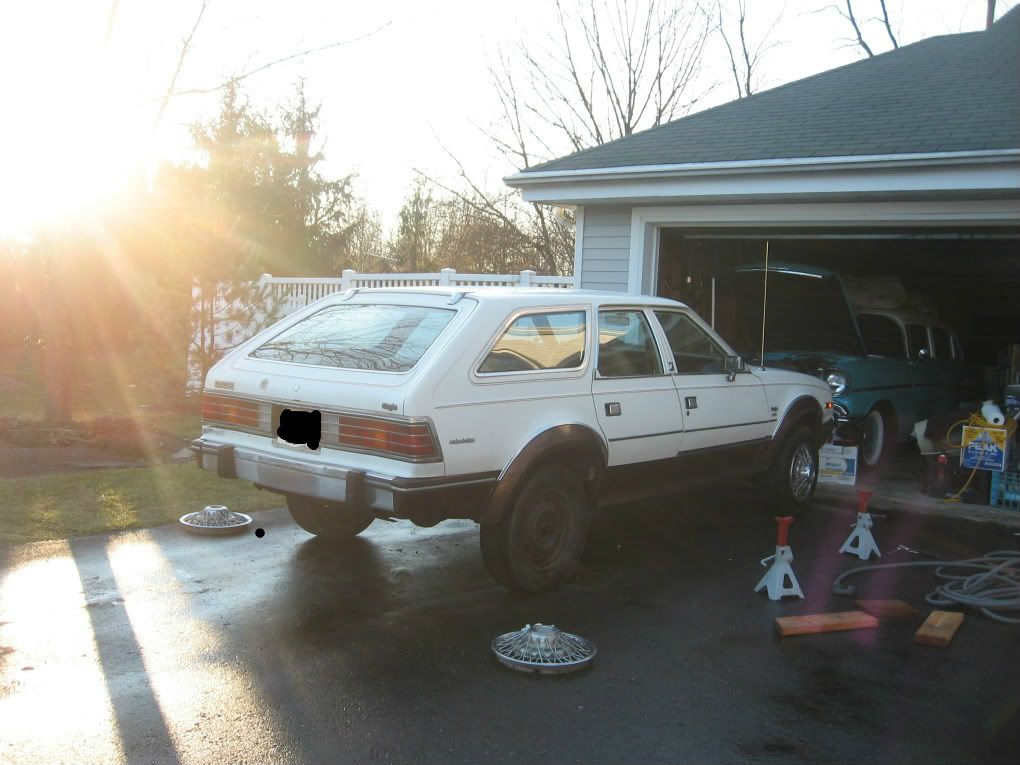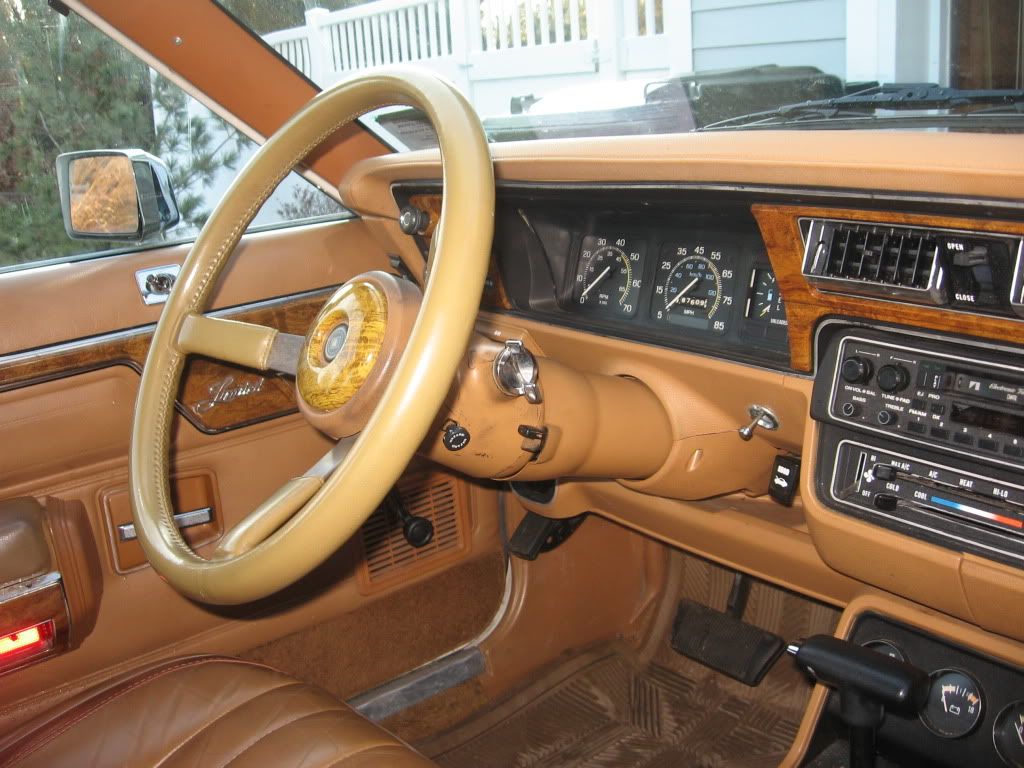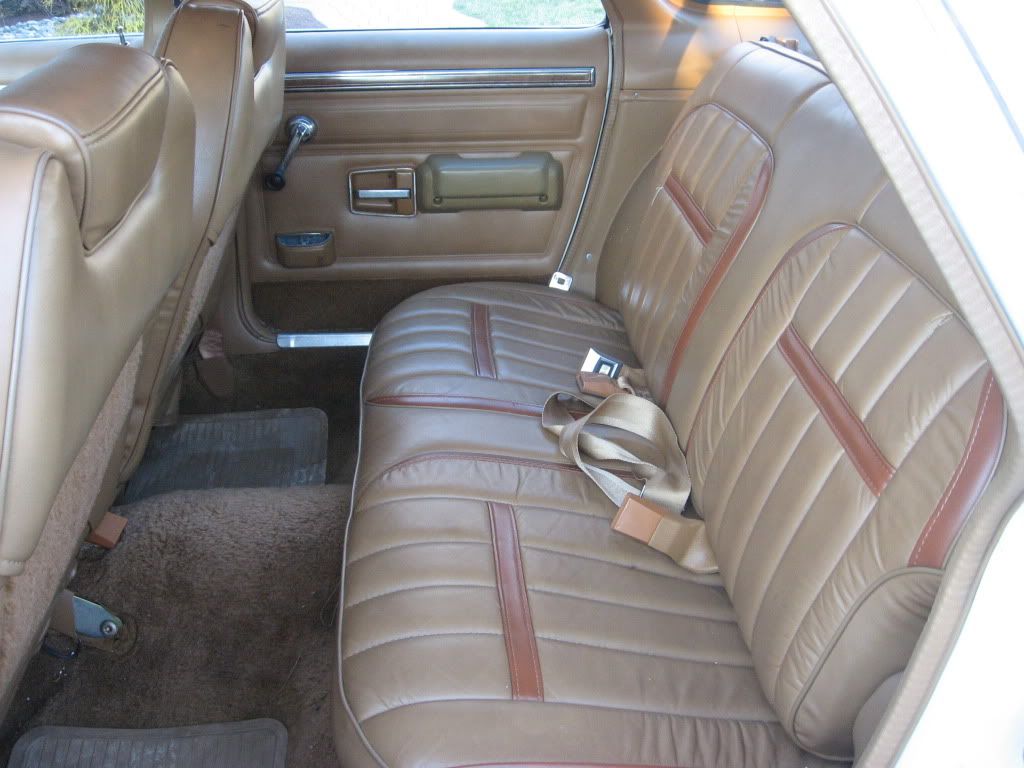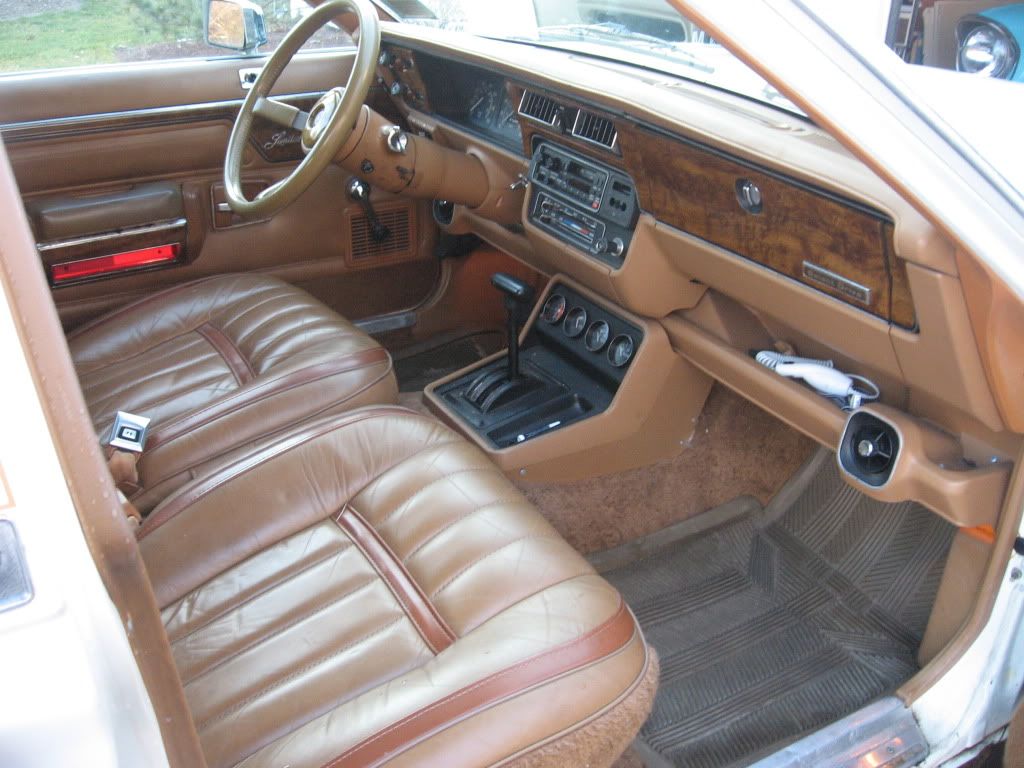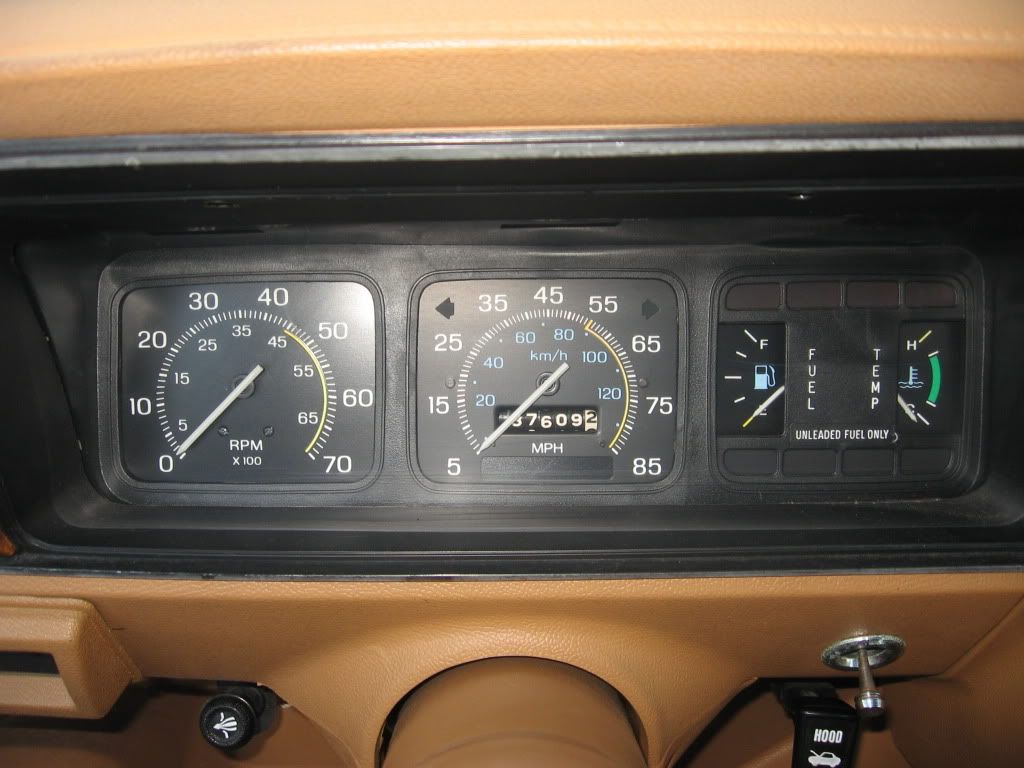 Here is what few spare parts I have been able to accumulate. I have the rear hatch seal off a 1979 AMC Spirit AMX, a stop and shift 4WD switch from a 1984 AMC Eagle in the honey color, and the blue steering wheel from an AMC Spirit with the horn button that I don't need. If anyone on here needs them let me know.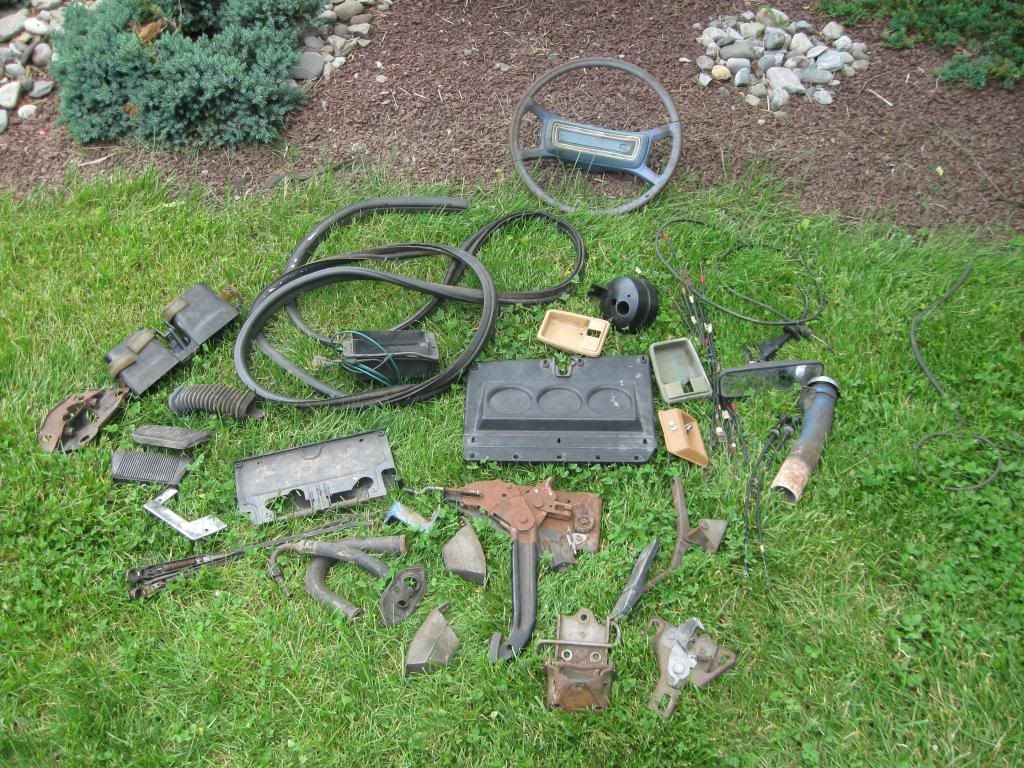 Here are some new photos I just took for this post.