Finally found my old topic! 8.25 rear end with 3.08 and extra rear leaf is finally in! WOOHOO! With the old axle in the back and a pile of spare parts, the rear tires don't rub anymore (air ride system is out now. Shocks were Napa nd not original like I thought.)
Sitting level and it's loaded with parts! (including the old axle)
Adding the 5th leaf in #2 position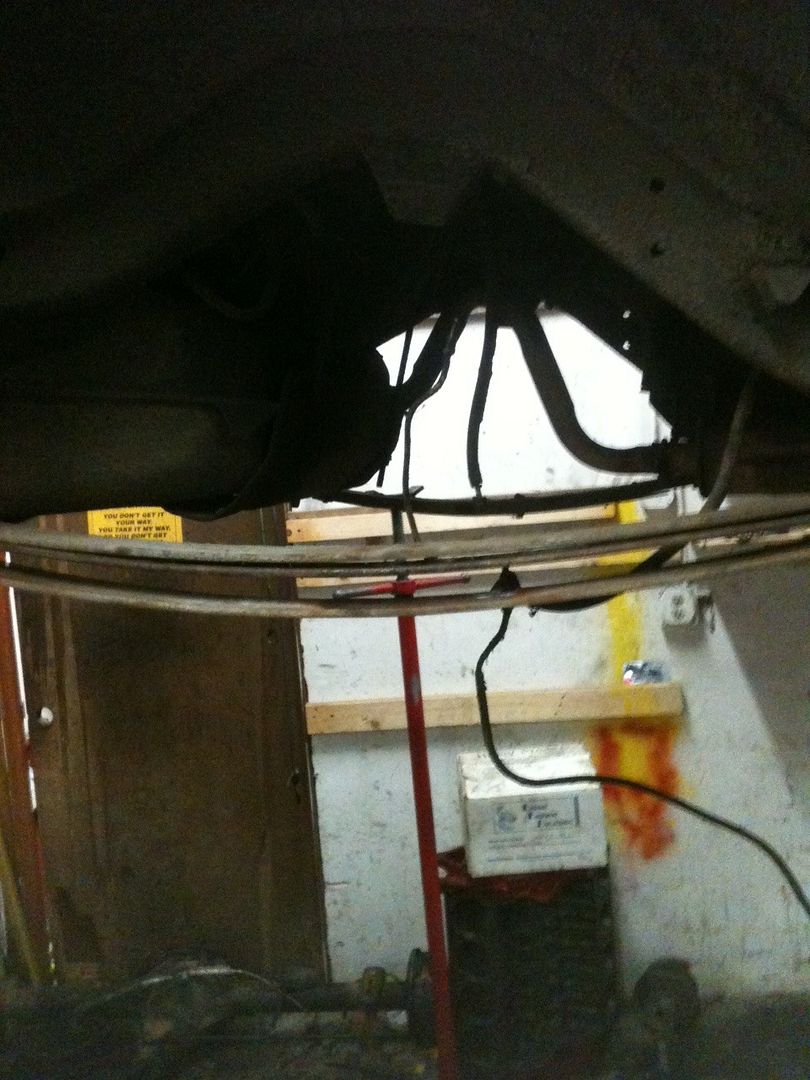 The Leafs I added to the pack were slightly shorter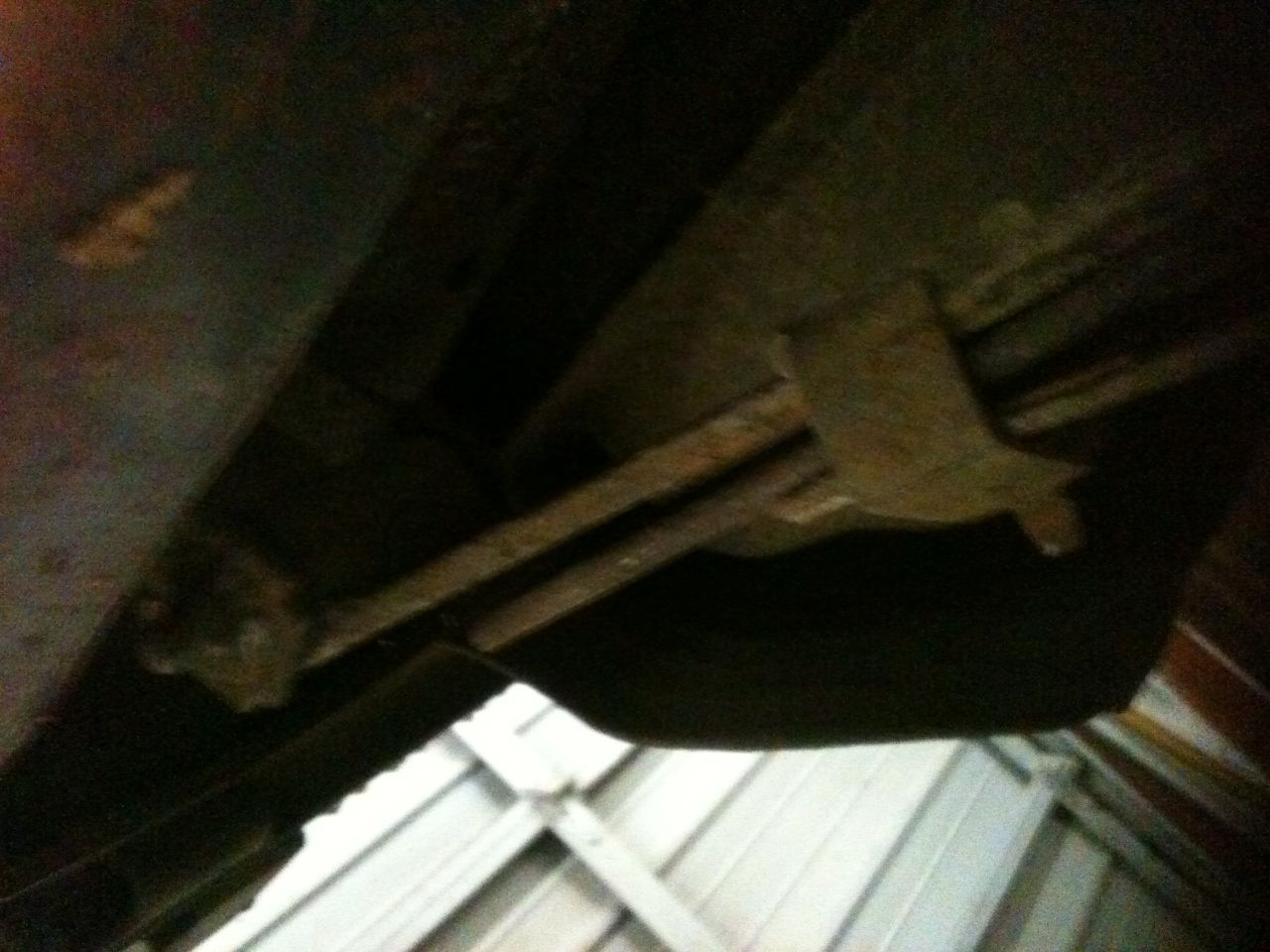 2.72 D35/M15 original axle in foreground (on the for sale pile now and matching front is only 5 bolts away from joining it!)
3.08 XJ 8.25 that we swapped in sitting in the background. I sawzalled the old shock mounts off it and have replacements to weld on.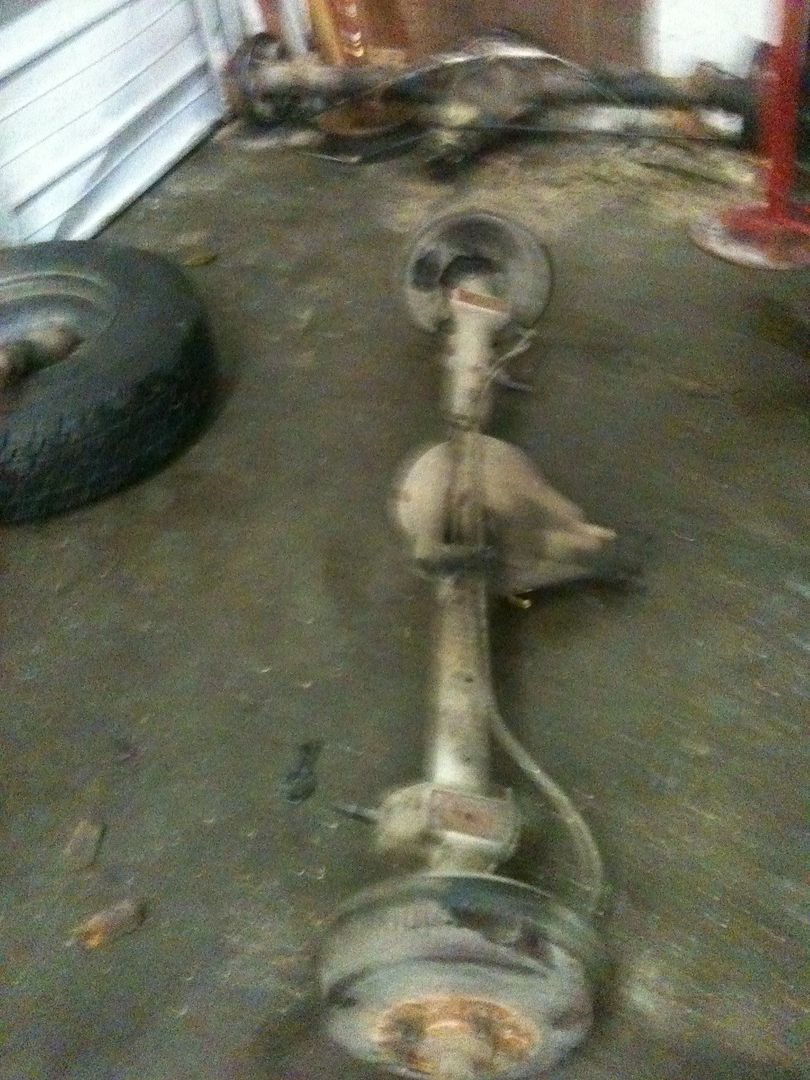 I had new Ubolts for the axle (8.25 has thicker tubes) and Dana 60 (I think) spring plates plus new spring centering bolts.
I re-used the Eagle's rear brake line for now. My driveshaft is now too long (I'd say about 2" longer collapsed) and the 8.25 takes both a bigger Ujoint and bigger strap kit for the Ujoint. I pulled the XJ Ebrake cables out (will try to fit the other Eagle ones I have in there soon) and I'll dig through my driveshaft collection to find a shorter one. (hopefully tomorrow afternoon after I deliver the 401 and help Max98059 do some yard cleaning before his move)
I towed the Eagle home with my Comanche (fun in the rain!) but I was only able to do it because of the 440/727 I have in the back for ballast. (hope to sell them soon too!) I only did a low speed test so far, but it's AWESOME pedal compared to before!